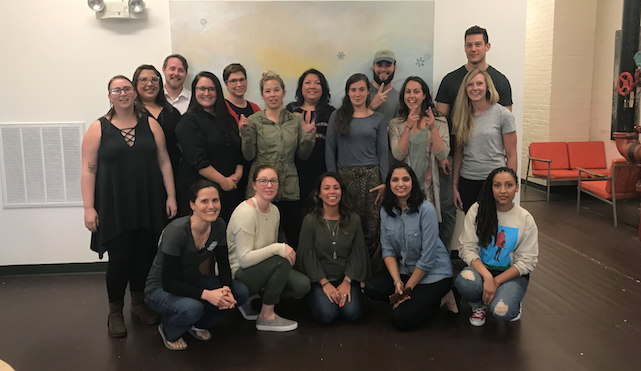 NEW BEDFORD – Entrepreneurship for All South Coast, or EforAll South Coast, of New Bedford and Fall River has selected its cohort of 13 for its Summer Accelerator Program, following evaluations by over 40 community leaders, entrepreneurs, industry experts and EforAll mentors, the group announced last week.
The Massachusetts startups represent a range of industries, with 15 percent product; 31 percent service; and 23 percent retail.  
Selectees all receive mentorship, curriculum, co-working space and opportunities to win prize money, the group said.  
The winners include a company that makes pancakes free of gluten and other potential allergens; an art program for young adults; a yoga and holistic center; a company that creates portraits with handcrafted beads; a mobile nail salon; a software platform that brings local farmers markets' deliveries to customers' homes; a fitness company; recipe app; a web platform for sharing cultural food ideas; a yoga studio; graphic design company; family-engagement consulting company; and a fiction-writing website.  
EforAll's goal is inclusive entrepreneurship.  
According to its website, EforAll has helped launch 254 startups, owned by 73 percent women, 57 percent minorities, 59 percent unemployed people and 52 percent immigrants. Eighty-three percent of EforAll startups are reported to still be in business, according to www.EforAll.org.
The following entrepreneurs were chosen for the summer accelerator program:
Vanessa Everett, Marion, Mass. – Angelic Mom
Meredith Birch, South Dartmouth – Artible
Kimber-Lee Jacobsen & Keri Cusson, Westport – Be Light Yoga and Holistic Center
Stephanie Christopher, New Bedford – Bead Me
Sarah Mason, Sandwich, Mass. – Cape Cod Nail Co.
Daniel Moriarty & Nicholas Caswell, Dartmouth – Farm Thrift
Kelsey Avila & Anna Frantz, Dartmouth – Pole Fitness
David Gariepy, Swansea – mealplan.io
Anjana Chennagiri, Swati Sangwan & Supriya Shekar, Newton, Mass.- Naan Americans
Sarah Moniz & Erin Poyant, Westport – Solshine Yoga
Thayer Weinblad & Nick Weinblad, New Bedford –  Weinport Creative
Noi Sabal, Mattapoisett, Mass. – Writing Ninja
Zoe Hansen-DiBello, New Bedford – Zoe Hansen-DiBello Consulting
Susan Shalhoub is a PBN contributing writer.