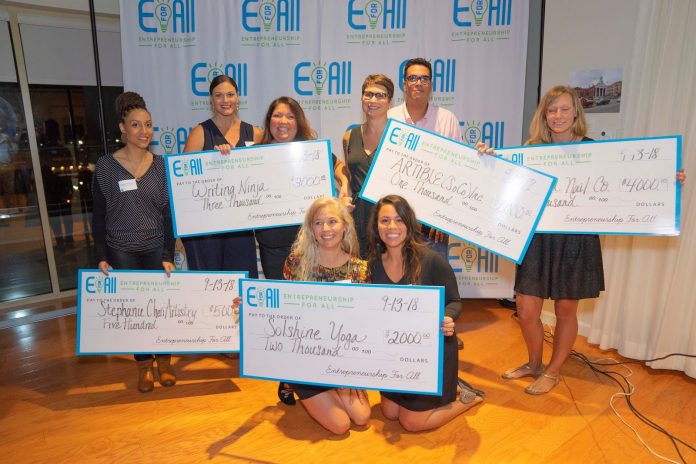 NEW BEDFORD – Entrepreneurship for All South Coast awarded a combined $10,000 to five local businesses at the culmination of its most recent EforAll Accelerator Program.
The most recent cohort had 13 participants.
This round's cash prize awardees were:
Sarah Mason, Cape Cod Nail Co. – $4,000
Noi Sabal, Writing Ninja – $3,000
Erin Poyant and Sarah Moniz, Solshine Yoga – $2,000
Meredith Birch, ARTIBLE(SoCo) Inc. – $1,000
Stephanie Christopher, Stephanie Cheri Artistry – The Christina Hamilton Award: $500
The organization said that the cohort will have additional opportunities to be awarded cash prizes throughout the year as EforAll provides additional support over the next nine months.
The awards were presented at an event at the New Bedford Whaling Museum that drew more than 100 guests.