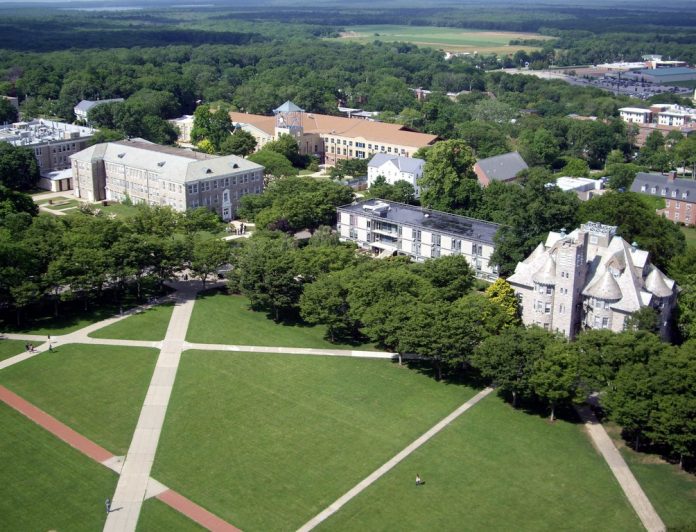 PROVIDENCE – Predicting modest economic growth in Rhode Island and noting "prudent fiscal management" in state government, Fitch Ratings gave solid investment-grade ratings for up to $31 million in state bonds being issued for sale this year to fund the revamping of Eleanor Slater Hospital in Cranston and for energy-saving projects at the University of Rhode Island.
One of the three major U.S. credit rating agencies, Fitch said Wednesday it has assigned AA- ratings for up to $20.7 million in bonds for the state-run hospital project as well as for up to $10.2 million in bonds for energy conservation work at the state-run university.
"Rhode Island's economy, weighted toward education and health services, has grown slower than national trends over time with a demographic profile weaker than that of most states," Fitch opined. "Fitch anticipates modest economic expansion.
"The state's population has been relatively flat since the turn of the century, trailing national growth, and is also slightly older than the national median," Fitch added. "A relatively high concentration of colleges and universities and slightly above average educational attainment levels indicate the potential for more robust growth."
In addition, Fitch affirmed AA ratings for the state's:
Issuer default rating, which measures an entity's vulnerability to defaulting on its financial obligations. Fitch said the rating was based on "conservative and prudent fiscal management" by the state, coupled with moderate long-term liability. "The state's particularly deep recession and slow recovery inform Fitch's assessment of Rhode Island's modest economic and revenue growth prospects over the long term," Fitch wrote. "The state continues to maintain its rainy day fund at a statutory 5 percent of revenues and retains substantial spending control"
Rhode Island general obligations bonds, which are municipal bonds backed by the credit and taxing power of the issuing jurisdiction
Rhode Island certificates of participation, which are tax-exempt lease-financing agreements sold to investors as securities like bonds
Rhode Island Convention Center Authority revenue bonds, from which proceeds are typically used to finance income-producing projects and are secured by a specific revenue source, such as the Convention Center
On the Fitch scale, investment grade bonds are rated from AAA, the highest rating, to BBB. AA ratings are typically assigned to "quality" companies or government entities, but that carry a bit higher risk than those with AAA ratings. Fitch categorizes ratings below BBB as non-investment grade.
Scott Blake is PBN staff writer. Email him at Blake@PBN.com