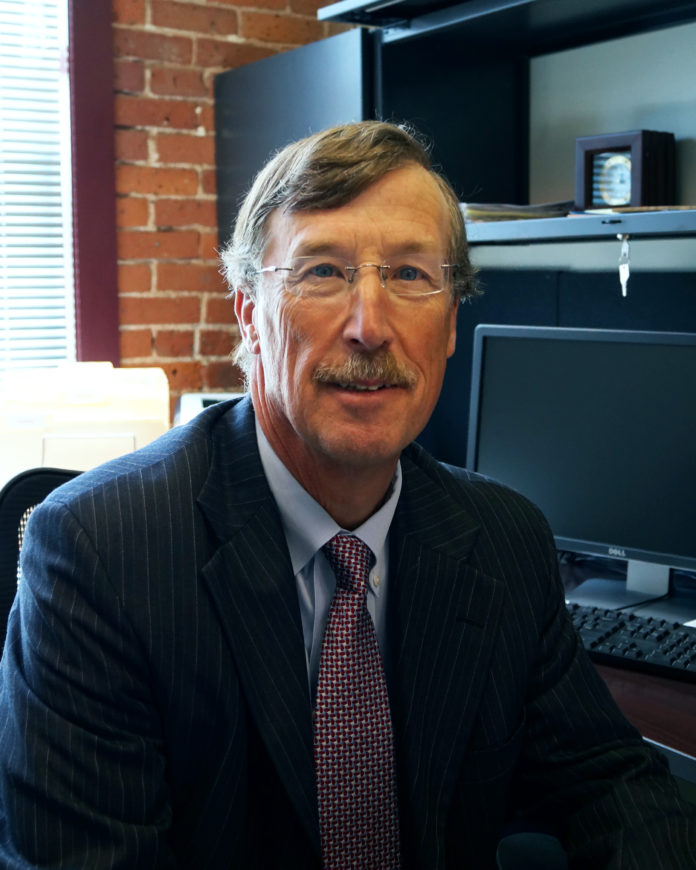 Updated at 12:14, June 9 to include new fund total.
Dr. James E. Fanale is executive vice president, Physician Enterprise, and chief clinical officer of Care New England and of Integra Community Care Network. Before joining CNE, Fanale served as senior vice president for system development at Jordan Hospital in Plymouth, Mass. (now part of the Beth Deaconess Medical Center), where he was responsible for developing one of the nation's first 27 Medicare Shared Savings Program – Accountable Care Organizations. In that capacity, he created and implemented all programs involved in population health management, including clinical management and complex patient management as well as the operational and business structure of the ACO.
Fanale talked recently with Providence Business News about the cooperative agreement between CNE and the Centers for Medicare & Medicaid Services, under which CNE will receive $4.51 million over five years to serve the health needs of the neediest of Medicare & Medicaid patients in Rhode Island.
PBN: Over the course of five years, CNE is expected to receive $4.51 million in funds from the Centers for Medicare & Medicaid Services under a cooperative agreement. Is the funding exclusively from the federal government or does the state contribute a portion of those funds?
FANALE: One hundred percent of this funding is from the CMS, as part of the CMS Innovation's Accountable Health Communities model. Over a five-year period, CNE, one of 32 sites across the United States, will implement and test a model to support local communities in addressing the health-related social needs of Medicare and Medicaid beneficiaries by bridging the gap between clinical and community service providers.
PBN: What is the role of the Integra Community Care Network, which includes CNE, Rhode Island Primary Care Physicians Corporation and South County Health, and how will it collaborate with clinical providers, community service organizations, academic institutions and governmental partners?
FANALE: The Integra Community Care Network will serve as the bridge organization for the Integra Accountable Health Communities Partnership, leading a collaborative effort with a broad, statewide network of partners across the spectrum of care. As the administrator of the five-year cooperative agreement, Integra will be responsible for hiring, training and supervising community service navigators focused on assisting high-risk patients as well as ensuring all of the community service providers are available and responsive to the beneficiaries' needs, which is the critical component to the success of this initiative. 
PBN: How does CNE anticipate spending the $4.51 million?
FANALE: The goal of the Accountable Health Communities model is to reduce avoidable health care utilization, reduce the total cost of health care and improve the health and quality of life for Medicare and Medicaid beneficiaries. To accomplish this, the funding will be used to hire and train staff, most notably the community service navigators who will provide direct assistance to patients identified as needing the most help. The utilization of new technologies will be an important element of this effort, with costs related to both implementation and training.
PBN: How will the participating organizations identify the patients most in need of access to high quality health care services, and how many such individuals will be served under this cooperative agreement?
FANALE: Patients will be screened for specific health-related social needs at each clinical site, including housing, food insecurity, transportation, interpersonal violence and utilities. Participants will also be screened for needs in the supplemental areas of substance use/addiction and independent living/caregiver support. In addition to the Integra Community Care Network partners, clinical partners include Comprehensive Community Action Program and CODAC.  The participating clinical delivery sites see more than 80,000 eligible patients annually, with more than 7,000 of those patients meeting the program's definition of "high need" based upon having more than two emergency department visits per year.
PBN: How will you measure results and outcomes?
FANALE: The true measure of our success will be improved health outcomes of the patients who participate and an overall decrease in the cost of the services being provided. Brown University, United Way 211 and the University of Rhode Island are all part of the team helping to identify gaps in service, evaluating the quality of care being delivered and, most importantly, determining whether the changes being implemented are meeting the social needs of the patients we're serving and impacting their lives in a positive way.
Nancy Kirsch is a PBN contributing writer.