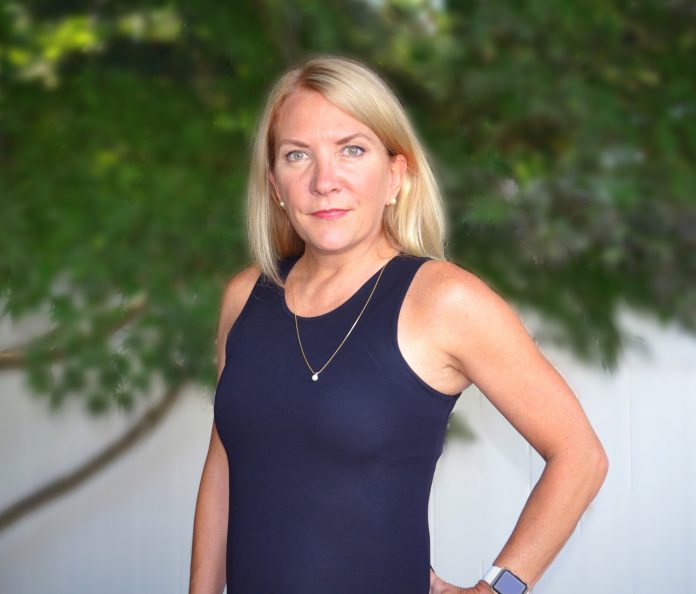 Association of Migraine Disorders Executive Director Alicia Torborg began her career in the mortgage banking business, worked as director of quality and process improvement at Fidelity and then was recruited by her otolaryngologist (who was treating her for migraine disease) to become the executive director of the Association of Migraine Disorders.
Under Torborg's leadership, the association's reach is growing. This year, the organization's annual educational seminars brought in experts from around the globe and webinars, blogs and a one-day annual awareness event were launched to de-stigmatize the neurological condition.
As someone living with migraines, Torborg understands balance is important to achieving good health and seeks that equilibrium in her own life by keeping active outside of work. She has completed five triathlons and enjoys kayaking and hiking.
PBN: Now six years old, the Association of Migraine Disorders was founded in North Kingstown by otolaryngologists. What is its mission?
TORBORG: The Association of Migraine Disorders is a nonprofit organization with a mission to end the suffering from migraines through research, education and collaboration. The organization is committed to developing unique, high-quality, informational materials, videos and clinical tools to help a broad range of medical professionals learn how to recognize and treat migraines. AMD is dedicated to providing information and support for people with migraines and to raising the public awareness about the impact of this devastating disease.
PBN: By the AMD's count, how much of an impact do migraines have on today's workforce?
TORBORG: The disease affects most people during peak earning years, so the impact is profound. Thirty-nine million Americans have migraines and one in every four households has someone living with migraines.
It's estimated that migraines costs employers $14 million each year in lost productivity. More than 157 million work days are lost per year due to migraines and each employee impacted costs more than $1,000 annually in absenteeism and productivity loss. This is an issue facing every workplace.
PBN: To better understand migraines, the AMD has doled out $1 million in grants to research institutions including the Brown University Institute for Brain Science. What has that research centered on and found in the past six years?
TORBORG: It's too early to provide findings from the research we've funded, but with our grants we are encouraging scientists to choose the study of migraines. Our goal is to fund transitional research, such as translating basic science research into clinically useful information or tools, right here in Rhode Island.  Some of the projects we've funded include migraine-specific testing/treatment model development at The Carney Institute at Brown University.
AMD has also awarded an annual $50,000 seed grant for medical innovation in the study of migraine. Areas that have been studied include genetics, links between the gastro-intestinal and nervous systems, and the role of sex hormones in migraines. Since 2015, we've also funded a post-doctoral fellowship at Brown.
We are also a collaborator. Every spring, we bring some of the brightest minds in neuroscience from across the globe right here to Rhode Island for a day of thoughtful discussion on innovation and research in the field. We end the day with an awards ceremony recognizing achievements and successful advocacy.
PBN: The nonprofit also launched a podcast, Shades of Migraine, to bring awareness to the illness. What is discussed on this platform?
TORBORG: On the podcast, we hear a variety of perspectives from scientists, physicians, researchers and patients. Topics have included breakthroughs, groundbreaking data, and controversial therapies.
Through education and information sharing, we are increasing awareness of treatment options and reducing the stigma associated with migraines.
PBN: What does AMD wish more people understood about migraines and their impact on the workforce?
TORBORG: Employers need to understand that migraines are a complex neurological condition affect many and is a real disability. The World Health Organization found people with migraines lose an average two-and-a-half years of healthy life. By this standard, migraines are the third highest cause of disability for those younger than 50.
The Association of Migraine Disorders is creating an employee wellness program that we will roll out in 2019. We will address practical steps you can take to make the work environment more migraine-friendly and increase worker productivity. Use of non-fluorescent lighting, noise buffers, and low (or no) volatile organic compound (VOC) paints and floor coverings, for example, will reduce workplace triggers.
Flexible work schedules to accommodate those with migraines has proven to decrease stress and absenteeism. Affordable medication with proactive treatment of episodic migraines has been documented to improve worker productivity by almost 50 percent.
The ultimate goal of the Association of Migraine Disorders is to keep both workplaces and workers healthy. Through our website, podcasts, and forthcoming worksite wellness program, we are striving to be a resource to both employees and employers.
Emily Gowdey-Backus is a staff writer for PBN. You can follow her on Twitter @FlashGowdey or contact her via email, gowdey-backus@pbn.com.