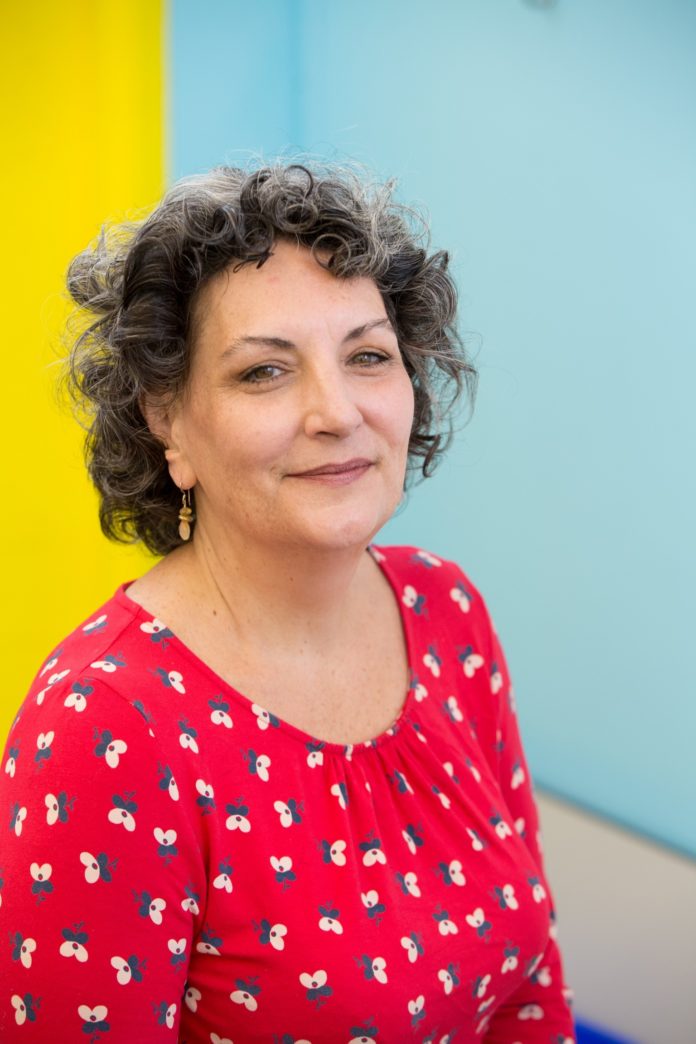 Since 2007, Jennifer Borman, as head of school at School One, has lead the progressive, independent high school on Providence's East Side, and served students with diverse backgrounds within a vibrant and inclusive community. A graduate of Brown University, Borman began her career teaching English. She later pursued doctoral work in education at Michigan State University before returning to Brown to work with the Education Alliance. She is a 2015 recipient of a Fulbright-Hays Fellowship and was a Klingenstein Fellow at Columbia University in 2013.
PBN: What was the catalyst behind the first-ever "Write Rhode Island" short fiction competition launched by School One and Goat Hill this past September?
BORMAN: School One has long been a high school with a great visual arts program, but we were less well known for the strength of our writing classes. Write Rhode Island grew out of a desire to provide a platform for our students and for many other teens across Rhode Island to share and celebrate their creative writing. We had been doing a lot of programming with Goat Hill Writers and they were the perfect partner for this program. Together, we've sponsored 35 free creative writing workshops for teens this fall at public libraries all over the state and feedback has been great. Currently, there are very few ways for students to share their work with each other or with other Rhode Islanders. As part of the contest, we plan to hold readings and publish the winning stories in an anthology.
PBN: Why is it important for students to focus on writing fiction at this time in their lives?
BORMAN: Self-expression is incredibly important to all of us in all stages of our lives. For adolescents, though, fiction writing and character crafting can be a powerful way to imagine different lives and become more self-aware. It's also an important way to learn empathy through taking different perspectives.
School One's classes ask students to write and revise continually. We impress upon our students that writing is a critical skill – for college and for their career. Employers from many different industries and fields complain that too many of their new hires can't write as well as they need them to. Writing helps students organize their thinking, communicate effectively and develop a fuller mastery of language. Both creative and expository writing are important, but fewer schools provide students with space and time for the creative side. School One allows students to be themselves and to develop their creativity, as thinkers and writers and artists.
PBN: How does School One encourage its students to become involved with philanthropic causes in their communities?
BORMAN: From our earliest days, School One has stressed learning beyond our school walls and learning that crosses the boundaries between academic disciplines. Our students' community service and internships reflect that spirit. Our students have volunteered at many places, from the Rhode Island Community Food Bank to WaterFire and Habitat for Humanity. We also have developed some intergenerational programs where our students learn with and from older adults in book clubs and painting classes. We believe that exposing our students to community causes where they can make a difference helps to create a spark that they can carry through life. It's important for our students to realize and understand that we all have something to offer one another, especially a helping hand.
PBN: Do you have future plans with Goat Hill Writers or will their involvement with the school be restricted to this project?
BORMAN: Goat Hill is a collaborative of three Providence writers, Ann Hood, Hester Kaplan and Taylor Polites, who host writing workshops and produce literary events throughout Rhode Island. Between them, they have decades of experience as novelists, writing teachers and editors. Their talent is critical to Write Rhode Island. We'll continue to collaborate with them on events like Workshop-palooza next spring.
PBN: School One was founded in 1973 in a former bowling alley in downtown Providence; how has your work and student population changed since your early days?
BORMAN: We were founded by a group of parents who were actively seeking alternatives to the "one-size-fits-all" model of many public schools. We continue their commitment to innovation, a strong sense of community, financial accessibility, diversity and personalization. Another way we haven't changed is that we're intentionally small, with an average class size of 10 students. I do think we have become more structured and more rigorous over the years, including college preparatory classes for students with learning differences. These days, almost all our students go on to college or art school, including some of the most selective in the country.