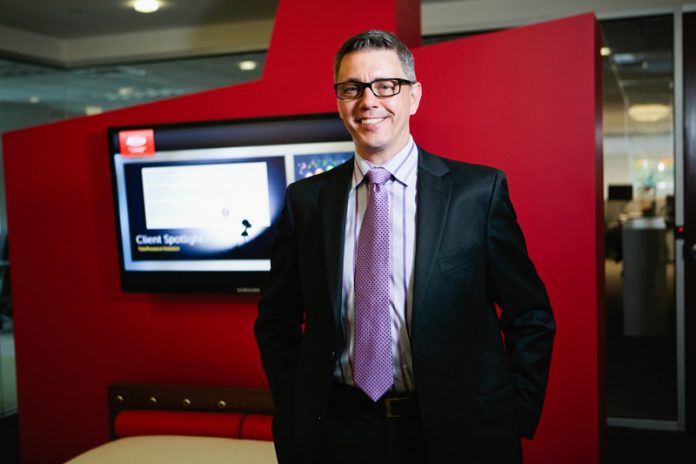 Tech Collective board member Tim Hebert announced a more-refined mission for the group of businesses, nonprofits, entrepreneurs and others recently. It's dropping its bioscience focus and looking at growing the information technology workforce as a way to make a significant impact on the state's economy. Hebert, Carousel Industries' chief client officer and founder and CEO of Trilix, told PBN about the education and diversity pieces of the plan.
PBN: You've said that the goal is to have Tech Collective be a resource, a hub for IT in the state. What would this entail?
HEBERT: One of the things we are looking at is working with Computer Science for Rhode Island, to bring computer science programming skills into every grade, K-12. As time goes on, students will be exposed to IT, learning to solve problems, becoming aware, thinking of it as a career option after high school. With computer science work, they will be moving in that direction. All organizations [with similar goals as Tech Collective] want business professionals to come in and talk to students, offer mentorships, information on jobs in the IT industry, and may create job-shadow programs.
PBN: How big is the IT labor-shortage problem here?
HEBERT: We need to add about 4,000 people to the IT industry in the next five years or so in Rhode Island – our workforce is 15,000; it needs to be about 20,000 to meet the needs. We need to take people who are not in IT, and get them in.
PBN: Would Tech Collective collaborate with other groups?
HEBERT: We connect, convene and cultivate. We don't want to duplicate what others are doing well, but we can provide connections to other resources. We will continue to work to connect with the greater IT community. Members may also not be aware there is grant money to connect them with to train their staff.
As for convening, there is a tremendous amount of knowledge out there. We want to bring together groups to share their knowledge with other members – it's 'How do we make organizations more agile?' It's not an educational series; there is no facilitator, but members getting together … a great way for us to expand thought leadership.
As for cultivating, it's hardcore education by increasing knowledge; for instance, working on cybersecurity, looking at threats and how we should respond. Leadership is another one, then hardcore tech skills, such as how to set up a router.
PBN: Are there other aspects of the need for IT talent that Tech Collective plans to address?
HEBERT: There are pockets within our community that contain untapped talent – the unemployed, women re-entering the workforce after having children, retirees who now want to get back in and contribute, those asked to retire early but who still have a lot to give. They are out there. They just don't have the pathways to get into the industry, [and] would need certain skills to be effective.
PBN: Beyond helping to grow the IT talent pool, this kind of outreach brings other benefits?
HEBERT: Well, the other challenge when it comes to the workforce and IT in Rhode Island is the lack of diversity in our industry. These programs would look at nontraditional, socioeconomic pockets of the labor pool, such as the mom returning to the workforce. Or a veteran returning to the private-sector workforce, with its changing demographics. If we have a system with the right pathways for this kind of talent, it naturally will attract a diverse audience. That is better for customer service.
Susan Shalhoub is a PBN contributing writer.