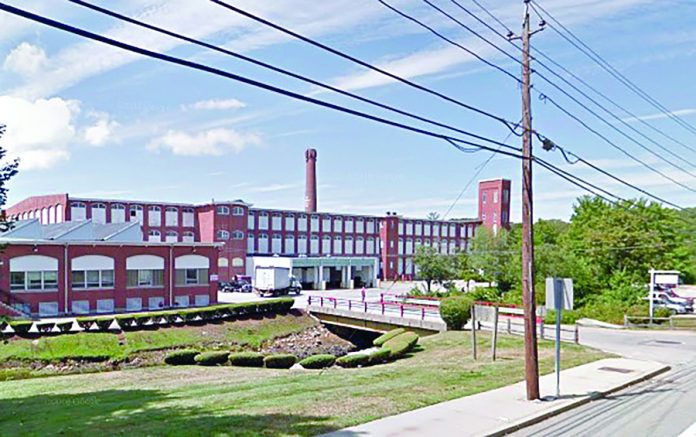 SMITHFIELD – The expansive former headquarters and distribution warehouse for Benny's Inc. is listed for sale with Sweeney Real Estate & Appraisal. The price was lowered Thursday to $3.395 million. The previous list price was $4.95 million.
The site, at 340 Waterman Ave., includes the 400,500-square-foot main building, with 20 loading docks, and 123,00 square feet of additional industrial space.
The property sits on 19.8 acres. The historic mill has been held by the family-owned Benny's since the early 1960s, said listing broker Thomas Sweeney.
Benny's announced its closure in September 2017. Its retail locations in Rhode Island were sold to Carpionato Group LLC, of Johnston, which plans to redevelop and lease them to other retailers.
Arnold Bromberg, an owner of Benny's, said the family-owned company acquired the former Esmond Mills in sections, beginning in 1963 when his parents and grandparents were still living. The site was previously a textile mill that produced the Bunny Esmond baby blankets, a popular baby blanket that featured a cartoon rabbit, "Bunny Esmond." The factory was converted to another use in the 1940s.
The property has already had an auction for the furnishings and equipment.
"Time marches on," Bromberg said.
Mary MacDonald is a staff writer for the PBN. Contact her at macdonald@pbn.com.