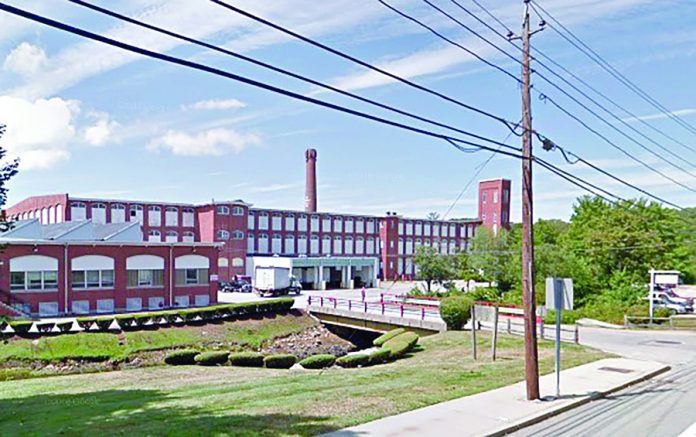 SMITHFIELD – The former headquarters and distribution warehouse for Benny's Inc. is under contract.
The building, listed with Sweeney Real Estate & Appraisal, is at 340 Waterman Ave. and includes the more than 400,000-square-foot main building and 123,000 square feet of additional industrial space.
The historic mill, the former Esmond Mills, was the home of family-owned Benny's since the early 1960s.
The site was initially listed at $4.95 million but the purchase price was lowered late last year to $3.4 million.
Mary MacDonald is a staff writer for the PBN. Contact her at macdonald@pbn.com.