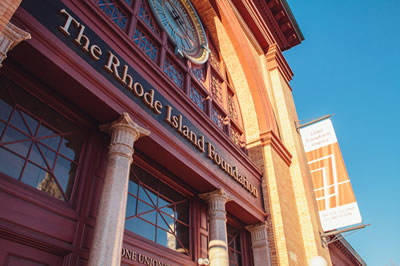 PROVIDENCE — Nonprofits have until April 2 to apply for $2.8 million in grants from the Rhode Island Foundation's Fund for a Healthy Rhode Island, aiding to diminish disparities and improve health in communities with high illness rates.
The Foundation will give priority to proposals that bring together clinical organizations, community-based organizations, and residents to improve the health of communities with high rates of illness, chronic disease or other adverse health outcomes. 
Larry Warner, who oversees grantmaking in the health sector at the Foundation, said the grants will support nonprofit work to aid racial and ethnic groups, individuals with disabilities, youth and the elderly, among others.
"In addition to quality primary care, we know that factors outside of the clinical setting must be addressed to achieve optimal health outcomes. We plan to support collaborations which will decrease health disparities and improve the health of Rhode Islanders by improving social and environmental determinants of health – the context in which we live, work, play and learn," said Warner.
Grants will be for projects one to three years in duration, and up to $200,000 per year. Proposals will be evaluated on how they address elements such as collaboration, community engagement, capacity to implement, measuring outcomes and the degree to which they leverage additional support from other sources.
"The quality of the health care people receive accounts for less than 25 percent of what determines their health status. By investing in solutions to the balance of the causes, we will improve health outcomes, life expectancy and the delivery of care everywhere it is needed," Warner said.
Finalists will be contacted to schedule a site visit by two or more review committee members, likely to take place between late June and early July. The Foundation is accepting applications for grants online.
The Fund for a Healthy Rhode Island has awarded more than $8 million in grants since 2009, including almost $3 million in educational loan repayments for primary health care providers working in shortage areas.
Most recently, the Foundation awarded $2.7 million to proposals that focused on testing payment models that integrate and align incentives to address public health, social services and behavioral health; encouraging collaboration and testing safety-net provider participation in payment reform.
Rob Borkowski is a PBN staff writer. Email him at Borkowski@PBN.com.