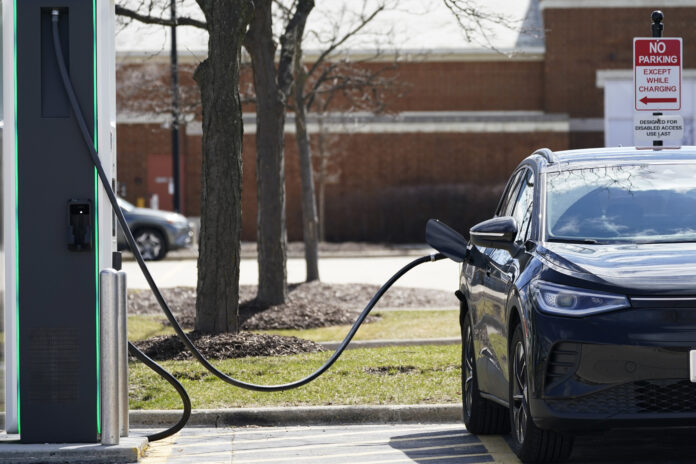 PROVIDENCE – The electric vehicle rebate program that began in July 2022 and administered through the R.I. Office of Energy Resources has approved 321 applications to date, with $483,750 of the $1.25 million in funds remaining, according to RIOER spokesperson Robert Beadle.
Part of mandatory emissions reduction goals within the Act on Climate legislation passed in 2021, DRIVE EV provides rebates of up to $2,500 for the purchase or lease of new battery electric and fuel-cell electric vehicles and up to $1,500 for new plug-in hybrid electric vehicles. There are also rebates of up to $1,500 available for the purchase or lease of used battery electric or fuel-cell electric vehicles and up to $750 for used plug-in hybrid electric vehicles.
The agency has been pleased with the public response so far, while "recognizing there are several factors with the purchasing of EVs for consumers," said Beadle. These include long lead times and purchase costs, which still outpace standard vehicles on average.
Allocated on a first-come first-serve basis, the program is split into two standard applications- DRIVE EV for individual consumers and DRIVE EV FLEET for businesses and nonprofits. A third funding category called DRIVE+ provides additional incentives of up to $2,000 for income eligible Rhode Islanders.
"OER's goal is to maintain the DRIVE program long-term and will continue for as long as the funding remains," said Beadle. The agency will conduct a program review in July, at the one-year mark, to assess the program "and make changes based on the results."
There are currently more than 500 electric vehicle charging stations in the state, according to Rhode Island Energy. Asked if the state is pursuing the addition of statewide electric vehicle infrastructure, such as charging stations, Beadle said the agency is now working in collaboration with the R.I. Department of Transportation and Department of Environmental Management to implement $23 million in federal National Electric Vehicle Infrastructure funding "to address the growing EV penetration in [Rhode Island]."
They expect to make these funds available for both public and private entities by the end of the year. In addition, Beadle said the office is "actively looking for funding opportunities" to launch a new rebate program for the purchase and installation of home-based charging stations.
Approved applicants receive rebates in a single payment, by check, within four to six weeks from the date of final approval. On the OER website is a map showing a breakdown of approved applications by city and town. Providence led the state with 41 approvals, followed by Cranston [28] and Warwick [20].
The agency also provides a breakdown of vehicle brands. Tesla leads in this category with 83 approved applications, followed by 70 Chevrolets and 51 Hyundais.
Christopher Allen is a PBN staff writer. You may contact him at Allen@PBN.com
(Update: first paragraph corrected to 321 applications)

Want to share this story? Click Here to purchase a link that allows anyone to read it on any device whether or not they are a subscriber.