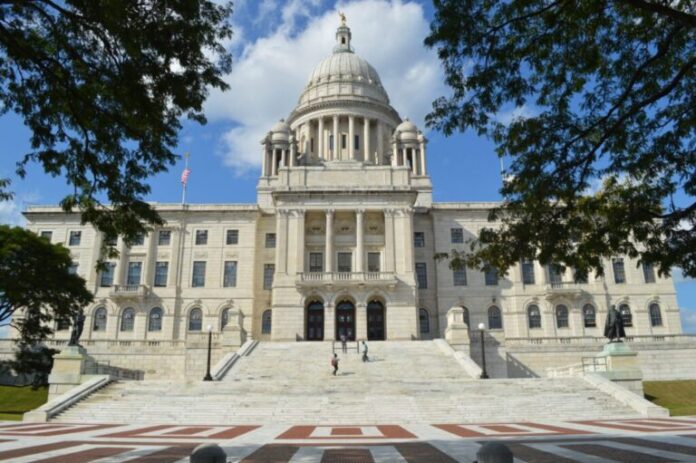 PROVIDENCE – Investing in the state's infrastructure and transportation projects requires a financial plan for maintaining their sustainability for the long-term, according to industry leaders gathered by Gov. Daniel J. McKee to discuss priorities for federal pandemic aid.
Michael Sabitoni, business manager of the Laborers' International Union of North America Local 271, on Thursday said that funding the maintenance of projects is not something Rhode Island has historically been good at doing. "We can't put the cart before the horse," he said.
The panelists spoke during McKee's weekly Facebook live 2030 community conversations event. Infrastructure and transportation, as well as broadband, were debated.
Stefan Pryor, the state's secretary of commerce, said Rhode Island will have $113 million at its disposal from the American Rescue Plan Act to address infrastructure and transportation. The state and local communities will be receiving about $1.7 billion in total from federal stimulus funding from the ARPA.
The event featured a presentation by Robert Yaro, who is the president of the North Atlantic Rail Alliance and president emeritus of the Regional Plan Association. Yaro said that the alliance is pursuing a proposal to bolster the state's economy through the updating and expansion of a commuter rail system in the Northeast.
Yaro said the project would encompass the seven state North Atlantic region serving 36 million people, by renovating a 100-year old rail system at an estimated cost of about $100 billion.
NAR's proposal includes building a railroad system linking Boston to New York, with Providence serving as a central hub. Yaro said the train would take 100 minutes to travel the route.
"It's an extraordinary opportunity," said Yaro. "Rhode Island is really well-positioned to take advantage of what we think is going to be a once-in-a-lifetime commitment by the federal government to rebuilding the nation's infrastructure.
"Investments in infrastructure can underpin a whole broad range of strategies that are going to be a part of the 2030 plan," he added.
Yaro said that 27 countries either possess, or are in the process of building, high-speed rail systems. "We are so far behind the curve on this," he said.
Peter Alviti, director of the R.I. Department of Transportation, painted a picture of a state that lacks the resources to fund the sustainability of its transportation projects. Rhode Island is heavily reliant upon federal funding for its initiatives, he said.
"One thing that became painfully clear, early on, seven years ago when I came to DOT, was that there has historically been a challenge getting the proper funding for transportation infrastructure improvements – whether it be rail, or roads and bridges," he said. "And it continues to be challenge. We're lacking a reliable and sustainable revenue stream."
Xay Khamsyvoravong, chairman of Providence Water, said the state needs to create new sources of revenue for funding the sustainability of its projects. One way, he said, is for the state to explore the use of public pension funds as an investment source.
Ashley Medeiros, vice president of strategy and partnerships, Venture Café New England, said funding implementation of statewide broadband is critical to supporting infrastructure and transportation projects. Medeiros noted that about 24% of the state's population operates without the use of broadband.
At the outset of the meeting, McKee said the purpose of hosting the 2030 community conversations is to record the exchange of ideas and input for the public record. "What is said here is important, because it is part of our record," he said.
Cassius Shuman is a PBN staff writer. Contact him at Shuman@PBN.com.

Want to share this story? Click Here to purchase a link that allows anyone to read it on any device whether or not they are a subscriber.