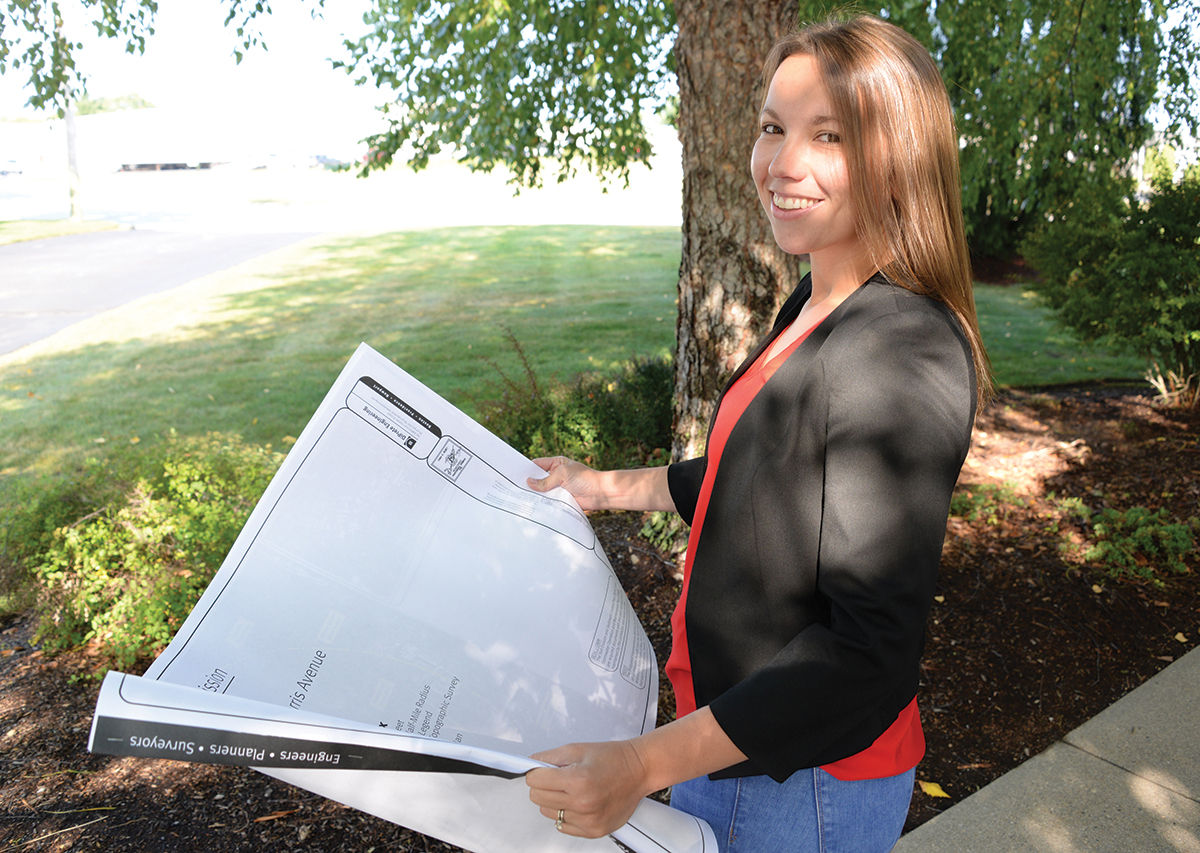 PBN 2021 Business Women Awards
Achievement Honoree: Sheryl Guglielmo, DiPrete Engineering Associates Inc.
---
CAREERS DON'T ALWAYS follow a predictable path, and that's OK. Sheryl Guglielmo of DiPrete Engineering Associates Inc. may argue that it often works out better that way.
Promoted to senior project manager earlier last year, Guglielmo is a successful team member at the Cranston-based civil engineering firm. But she's not a civil engineer. She's an architect, one who has been with DiPrete for 14 years. In that time, she and the firm have evolved, grown and excelled.
"We know what we are good at," Guglielmo said.
The road to empowering realizations for both Guglielmo and the company has been paved with a healthy combination of opportunity, education, open-mindedness and industry involvement.
Where her skills may not have been an exact fit with the land-planner opening at DiPrete, the company was a match with what she sought in an employer. Guglielmo said the firm was growing and getting noticed for projects, fitting the bill as a company where she could have a career, not just a job.
Guglielmo knew AutoCAD, design software used by architects and engineers. For many other parts of the job, however, "I didn't know what I was doing," she said. At least not at first.
Dennis DiPrete, company founder and president, has been a supportive mentor, she said. Colleagues learned from her perspective, and she from them. The firm was doing a lot of residential work at that time, such as master planning of neighborhood subdivisions.
But when the housing crisis hit in 2008, the company, like so many others, had to pivot.
Residential work went away. Guglielmo said that about half of the company's 60 employees were laid off. DiPrete began taking on commercial developments.
In this way, she found work that speaks to her: projects with lots of moving parts.
Guglielmo, who earned her Leadership in Energy and Environmental Design certification in 2009, said that commercial projects are now 80% of the company's portfolio.
Guglielmo said women need to be empowered, even if they find they are the youngest one and the only woman in a conference room full of engineers whose experience may not line up exactly with theirs.
"I went to school for architectural engineering and I'm in a civil engineering world. Everyone I work with has a civil engineering background," she said. "And I love it here."