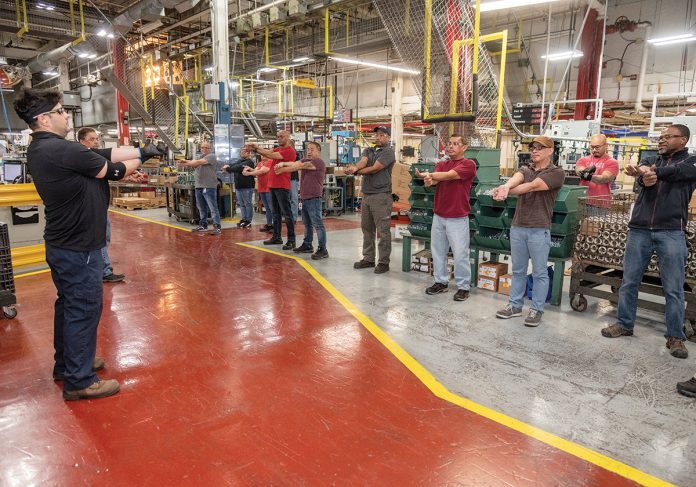 In March 2018, an employee of SMM New England Corp., doing business as Sims Metal Management in Providence, was erecting a sign in the marine-terminal area where a ship was being loaded with scrap metal. A piece of metal dropped from the grapple, and it struck the worker, breaking five of his ribs and two vertebrae in his back, according to the federal Occupational Safety and Health Administration.
OSHA found the employer didn't prevent workers from entering an area of the marine terminal where overhead hazards existed. It issued a penalty of $8,148 to the company, according to the inspection report. Sims contested its citation on May 18, 2018.
Like most of the companies where serious injuries have occurred that Providence Business News contacted, a Sims spokeswoman declined comment, saying it is because the incident is an open case.
While such workplace injuries are not common in Rhode Island, neither are they rare. As much as advances in technology and training have helped to make workplaces safer, each year from 2015 through 2017 between 34 and 38 employees in Rhode Island were seriously injured on the job, according to annual data published by OSHA.
A companion report, on workplace deaths, indicates Rhode Island had a total of six fatalities from 2017 through 2018. The employees who died were engaged in landscaping, snow clearing and construction work, according to the report.
One company, DiRocco Masonry & Construction Inc., of Johnston, was cited by OSHA for failing to take adequate precautions to minimize the exposure of a worker to excessive heat. In August 2018, a bricklayer employed by the company collapsed after loading, cleaning and stacking bricks in 91-degree heat, according to the investigation report. He later died of heat-related illness, according to the text.
The company was assessed a penalty of $3,182 in the incident as part of an informal settlement, according to the document. A company executive did not immediately return a call seeking comment.
Of 115 severe injuries reported at Rhode Island work sites from 2015 through April 2018, the most recent data available, nearly half were reported by companies in the manufacturing and construction industries. That follows the national trend of manufacturing and construction employees being the most frequently injured.
Advocates for workers say the federal statistics reveal what they already knew – that many workers are unnecessarily being hurt on the job.
Most workplace accidents can be prevented, said James Celenza, director of the nonprofit Rhode Island Commission on Occupational Safety and Health.
"There are only a very few things you can't prevent," he said. "Amputation is one of the big things [that can be prevented]. There are always ways to prevent contact between a sharp instrument and a person, guides on the machines and those kinds of things. Ninety-nine percent of them are going to be preventable."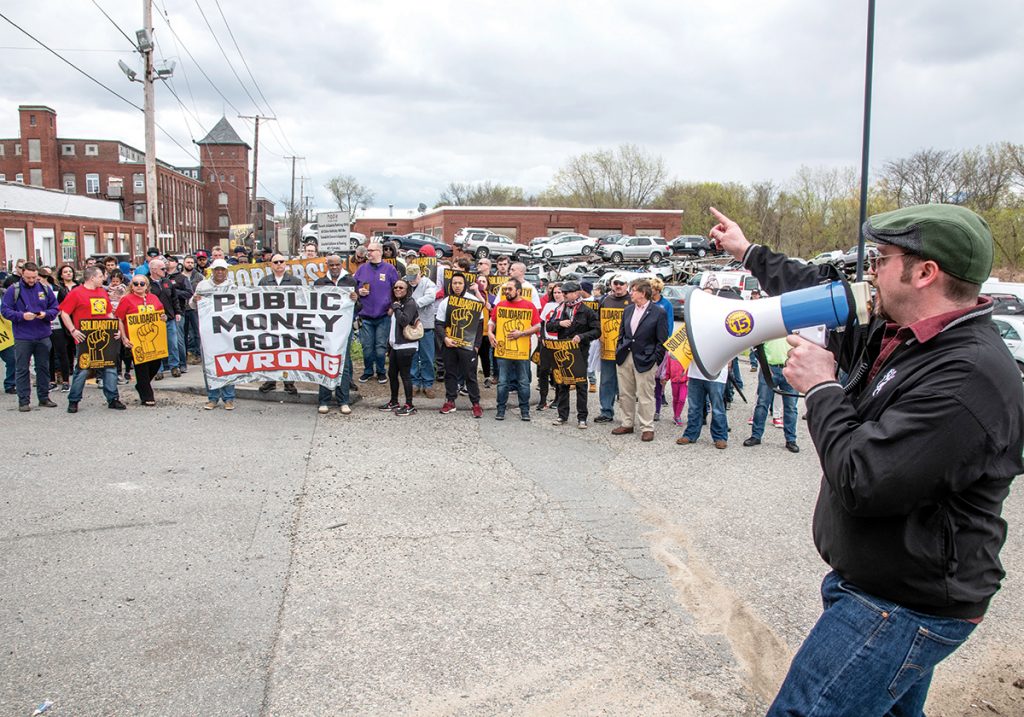 FASTER REPORTING
Unlike the reports of employee deaths – always required to be reported within eight hours of an incident – the expectation for employers to immediately report significant injuries is fairly new.
Reports filed by employers – not all of which were investigated by OSHA – describe Rhode Island workers losing fingers to moving machinery and sawblades, having spines and bones broken from falling objects and sustaining significant injury due to workplace falls.
In both 2015 and 2016, the state had 34 reports of severe injury, followed by a slight increase, to 38, in 2017. Four months into 2018, the severe injury reports were on pace with prior years.
Prior to 2015, employers were required to report to OSHA only workplace fatalities and hospitalizations of three or more employees. Now, they must provide information on all severe injuries on a work site within 24 hours.
OSHA defines a severe injury as a work-related amputation, in-patient hospitalization or loss of an eye.
A year after OSHA required employers to start reporting severe injuries faster, the agency released a report that said more-timely information on injuries was allowing the agency to be more proactive. For example, after noting a trend in fingertip amputations among workers working with meat slicers in supermarkets in the South, the agency reached out to these businesses with an information and safety campaign.
OSHA Rhode Island reports also revealed:
n The most common injuries to workers were fractures and ­amputations.
n Several companies had multiple reports of severe injuries to employees. Rhode Island Hospital, for example, reported seven severe injuries to employees between 2015 and April 2018. Incidents included an employee who suffered an allergic reaction to a chemical cleaner. Two reports related to workers injured by combative patients.
n Reports of severe injury didn't necessarily trigger OSHA investigations. Fewer than half of the work sites were inspected following reported incidents.
n Of the 39 work-site investigations triggered by incidents, 27 businesses were found to have violated OSHA requirements and were cited for violations in employee injuries. Twelve employers were not found at fault.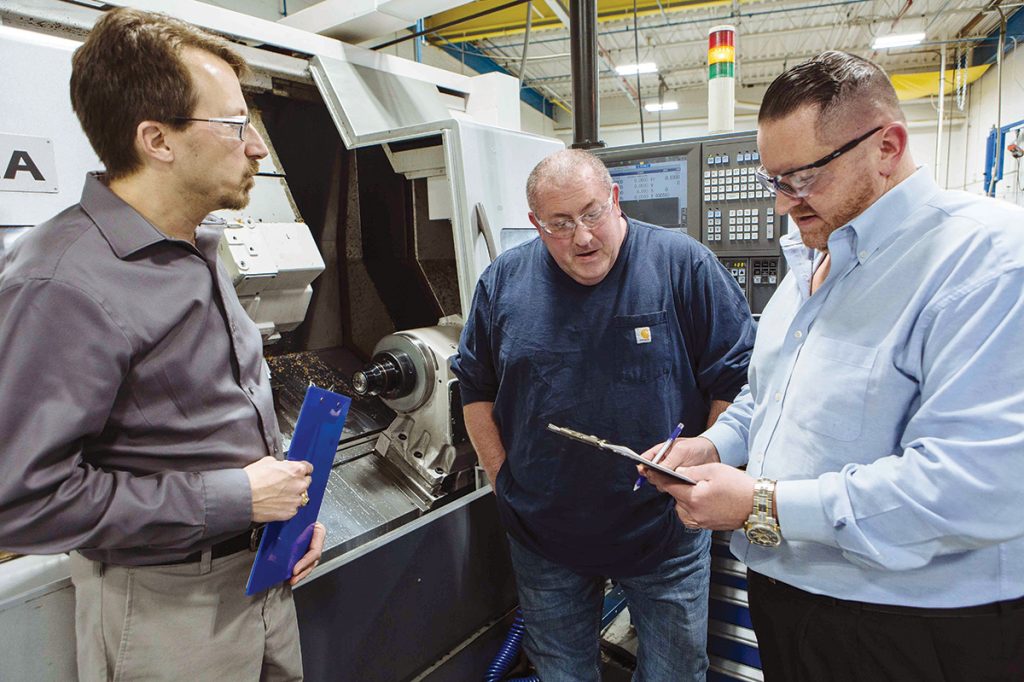 'GUT-WRENCHING'
Atlas Barrel and Pallet Inc., a family-owned manufacturer in Burrillville, reported a severe injury to one of its workers in February 2018, but the inspection that followed found no violation of OSHA requirements, according to the report.
The injury occurred when a worker was opening a sliding door to the heat-treating building, and the spring-loaded handle snapped up and caught his pinky finger, amputating its tip, according to the report.
The worker, who has since retired, was a longtime employee, said Heather Ross, president of Atlas, who called his injury "gut-wrenching." She sat with him at the hospital until his family members arrived.
"The worst phone call I have to make as an owner is to the spouse of an [injured] employee, or a son or a daughter," she said.
In her case, the company had already been participating in a voluntary Rhode Island OSHA program in which its officers come through and make a site inspection, offering feedback.
After the severe-injury incident, she spoke to the staff about the handle, and painted it another color. "Just to bring more attention to the mechanism," she said.
Another company, JBT Corp., in Warwick, was found to have violated an OSHA standard for controlling potentially hazardous machine energy, also known as the "lock out-tag out" requirement.
In August 2017, one of its employees was injured after he removed a guard on an engine to check the tension on the belt, according to an inspection report. When he grabbed the belt, it activated and pulled his hand into the system. The tips of two fingers were amputated.
The company was assessed a penalty of $1,016. A JBT representative did not immediately return a phone call seeking comment.
When asked about the 115 severe injuries reported since 2015, David Chenevert, executive director of the Rhode Island Manufacturers Association, said the figure seemed low, and reflected greater caution on work sites.
The state's manufacturing industry alone employs 40,000 people, he said.
"There is a big emphasis on safety that all manufacturers adhere to," Chenevert said.
The association has sponsored conferences that draw together manufacturing company representatives and OSHA in Rhode Island. More than 50 companies participated in the last one.
Even small companies now typically have a safety committee, he said. "The awareness is a lot more than it has been" in the past, he said.
"What our job is, as the owners of manufacturing facilities, is to minimize the opportunity for those things to occur," said Chenevert, the former owner of Swissline Precision LLC in Cumberland. "We try to educate our workers. We try not to cut corners. That's why we have the safety committees, where the owners walk through the plants. I was on that shop floor all the time."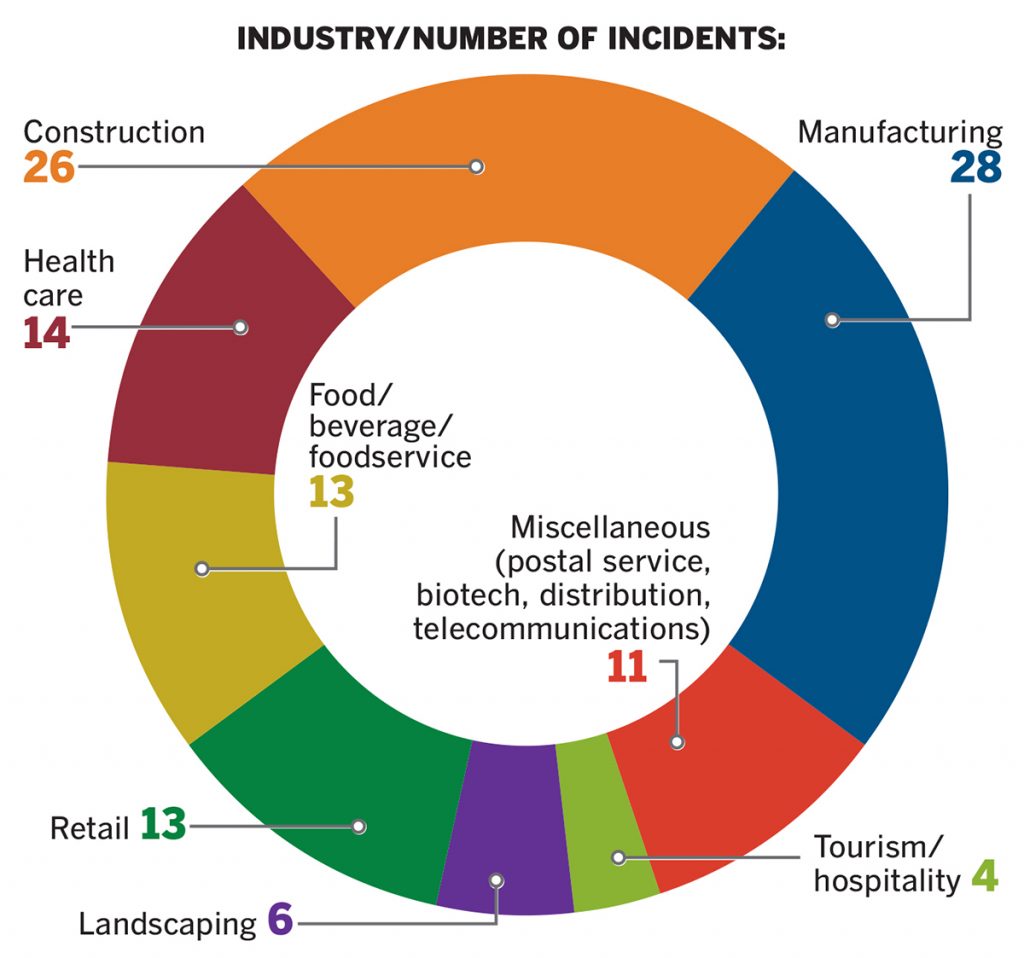 UNDERREPORTING
It is unclear how Rhode Island's workplace-safety record stacks up with other states.
Most private-sector workers are covered by federal OSHA protections. State and local government workers are not protected.
And the smallest businesses – those with fewer than 10 employees – have a limited reporting requirement in that they only have to report fatalities and do not have to maintain injury records.
Commercial fishing is exempted from OSHA regulations for activity 3 miles or more offshore.
Representatives of Rhode Island OSHA did not respond to a request for an interview, instead responding in writing to questions from PBN. A spokesman did not immediately respond to the question on Rhode Island's safety record.
The state investigates injury complaints at public buildings.
The federal entity contacts the R.I. Department of Labor and Training if a workplace injury involves an occupation or company that would require a state license. DLT then investigates to see if the entity or the individual was properly licensed, said Joseph Degnan, an assistant director overseeing workforce regulation and safety.
"We have a very limited role," he said. "We do inspections in public buildings." He declined to comment on the OSHA data for Rhode Island.
For Celenza, underreporting continues to be a concern. Some employers are committed to worker health and safety, others less so. Particularly where there may be a language barrier, the worker may be discouraged from reporting an injury as work-related.
In addition, he said, some illnesses may not be associated with a workplace.
"Some workplace injuries are severe but may not be seen as workplace injuries," he said. "A good example would be heat stress."
Worker safety in the construction industry is a significant concern to union advocates. Increasingly, they are calling on government agencies – including the I-195 Redevelopment District Commission and R.I. Commerce Corp. – to make sure that developers who receive public incentives hire companies that adhere to safe practices.
In a recent demonstration outside a Pawtucket mill being rehabilitated, the scene of a partial floor collapse in October 2018 that injured three workers, union laborers held signs and chanted slogans, calling on elected officials to withhold any tax incentives for building projects that have employees working under unsafe conditions.
Justin Kelley, a union representative of the International Union of Painters and Allied Trades, called out to 100 Pawtucket demonstrators through a megaphone: "It's not all right for a worker to go to work and almost die."
Of the three workers injured, one woman was critically hurt in the collapse. The mill is the second phase of the Hope Artiste Village project, a former textile factory that after mixed-use development is being converted into residential apartments. The employees were injured when a section of the third floor crashed into the first floor, according to the OSHA inspection report.
Both the general contractor and the subcontractor who hired the employees were investigated by OSHA in the collapse.
According to an OSHA spokesman, general contractor Metric Construction Corp. reached a settlement agreement on May 8 for one health inspection citation and six of the seven safety violations. It has agreed to pay $39,000 in fines.
The Boston-based company is challenging one remaining safety citation. OSHA contends the company did not determine if the working and walking surfaces of the mill building could support the workers safely, "in that the [third] floor was loaded with scrap concrete and construction debris, causing it to collapse down to the 1st floor of the building."
The subcontractor, AD Contracting Services Corp., of Methuen, Mass., was cited with several alleged violations of health requirements relating to the use of respirators and potential exposure of workers to respirable lead and crystalline silica. OSHA has proposed fines of $74,256. A safety inspection by OSHA also resulted in several reported violations, including one that accuses the company of overloading the work floor with construction debris. The alleged safety violations carry a proposed fine of $64,974. AD Contracting filed a notice it would contest its violations on May 6.
On Oct. 2, 2018, about two weeks before the partial floor collapse, the DLT had reached a settlement with AD Contracting over its misclassification of 27 employees as independent contractors.
The company paid $40,500 in fines, half of which went to the state, and half went to the workers, according to Degnan. According to state records, AD Contracting had an active workers' compensation policy at the time of the collapse.
The state investigates complaints about misclassification and takes that seriously, Degnan said, because it can lead to improper payment of wages to employees, and loss of state tax revenue.
"It is a priority for us," he said, adding independent contractors often are not covered by workers' compensation.
Workplace-safety experts and employers who have a strong record of OSHA compliance – including several large manufacturers in Rhode Island – say most severe injuries can be prevented. The requirements established by OSHA are clear and specific, they say, and change rarely.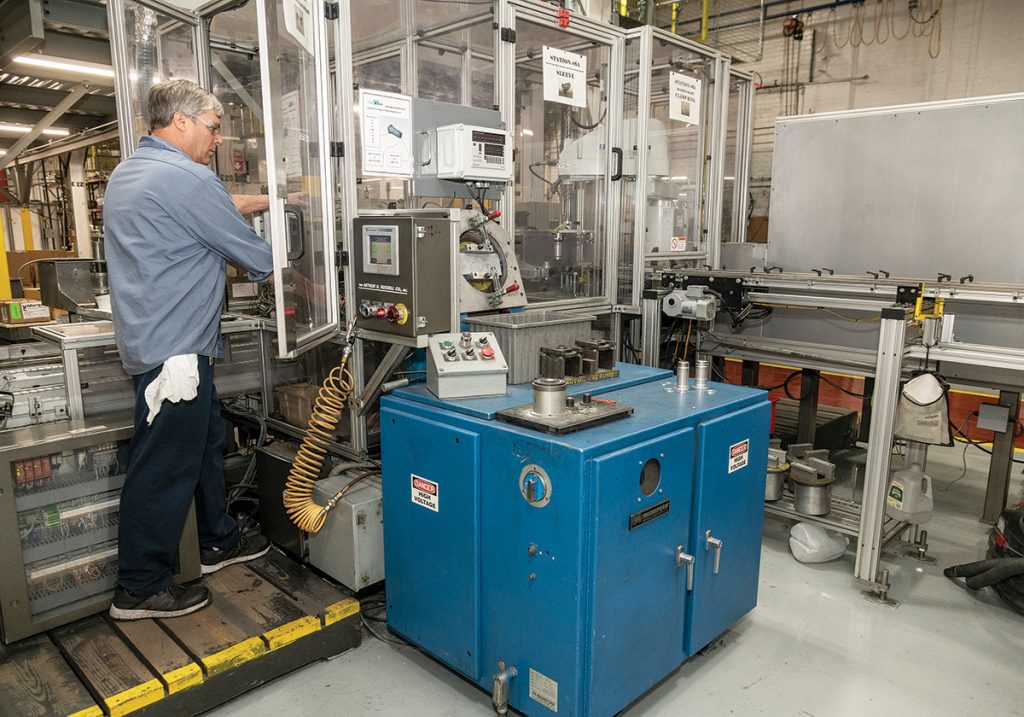 'STOP AND PLAN'
AstroNova, Inc. an electronics manufacturer in West Warwick, had no severe injuries in the time frame reported by OSHA. The last worker injury that resulted in a hospitalization was seven years ago, said Thomas Blackinton, its facilities and safety manager.
In addition to his position, the company has an in-house safety committee that meets bimonthly. It invites the local fire department in for regular inspections. The insurance company that provides it with workers' compensation insurance has a meeting with executives every four months.
"We want to be on top of incidents before they happen," Blackinton said. "So, we really try to look at near-misses."
Injuries may happen when people in a manufacturing setting try to reduce steps or look for ways they can get to the next task. "When it comes to safety … you have to take it slow and easy, and follow the steps as you go along," Blackinton said.
At Taco Comfort Solutions, in Cranston, another large manufacturer with no severe injuries in recent years, the manufacturing area is designed with safety and health in mind. The floor plan is taped off with color-coded areas. Red walkways signify a shared lane for pedestrians and forklifts. Grey areas are work zones, where employees are required to wear steel-toed shoes, explained David Grof, safety and environmental director.
Machines with blades or moving pieces are designed so an employee has to shut the chamber door and activate buttons or handles with both hands to operate the device – assuring hands are outside the work area.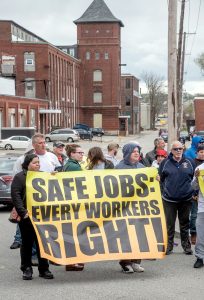 Another safety device, called an interlock, will shut down a machine if someone opens a door. "And when you close that door, you would have to go back to the control panel to restart it," Grof explained.
Taco operates under a management philosophy that its workplaces will be safe and free of injury, Grof said. Annual reporting of incidents is clearly spelled out by OSHA standards, he said, and followed closely. "We're on the leading edge of safety processes," he said.
He has little sympathy for employers whose workers are killed or severely injured, who then have to report such incidents.
"I have sympathy for the injured employees and their families. Every single injury, or accident, can be prevented. Every single one of them. I know that. Accidents don't just happen," he said.
At Taco, the company has taken steps to prevent the most common injuries reported by its employees – the muscular and skeletal strains caused by sitting in one position too long, or through repetitive motions. The company cross-trains its employees and has regular rotations of job duties, so they aren't doing the same thing for months on end.
And every day, every two hours, all employees get up in a common area and do stretching exercises.
Saint Gobain, a multinational materials and construction manufacturer, operates a facility in Bristol. As part of its onboarding process, all employees are trained in safety techniques, and how to perform a process, step by step, explained plant manager Craig Danko.
Injuries can potentially occur when an employee is doing something that is outside the routine. For example, trying to fix a machine that is broken or not behaving as it should, he said.
"We work with our employees on something called pre-task planning," he said. "We've really stressed with them, when you're faced with a situation that is unusual, nonroutine, don't just immediately with your first instinct react and try to fix it. Stop and plan."
Literally asking the questions, what are you trying to accomplish, how could you get hurt by trying to accomplish that, and what precautions can you take to ensure you don't get hurt, is encouraged. "Just asking those questions, hopefully it gets them in that right mindset," Danko said.
The company has gone about four years without a hospitalization, he said. It tries to emphasize preventive steps. It encourages employees to report problems.
"The more eyes you can have on a situation, and particularly the eyes that are the ones doing it day-in and day-out, they'll notice things in their routine," Danko said.
Mary MacDonald is a PBN staff writer. Contact her at Macdonald@PBN.com.