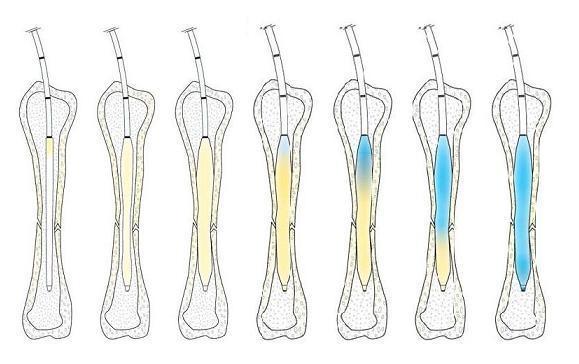 EAST PROVIDENCE – IlluminOss Medical Inc. announced the United States launch and commercial availability of the IlluminOss Bone Stabilization System for use in skeletally mature patients in the treatment of traumatic and fragility fractures of the humerus, radius and ulna.
The company received de novo approval from the Food and Drug Administration for the procedures in December 2017.
"We are thrilled to announce the commercial launch of the IlluminOss System," said Jeff Bailey, CEO of IlluminOss Medical, in prepared remarks. "IlluminOss is truly an innovative addition to fragility fracture treatment, and we have been receiving outstanding feedback from our orthopedic surgeon customers regarding its potential to make a difference for patients with poor quality bone. Entry into the multibillion dollar U.S. trauma market marks a significant milestone for our company."
The system works by using an expandable balloon implant placed in a compromised bone. The implant is infused with a monomer and conforms to the shape of a patient's intramedullary bone canal. The implant is then cured by a visible blue light, stabilizing the fracture.
"IlluminOss provides an exciting new option in fracture repair for difficult-to-treat osteoporotic or other patients with compromised bone and is a much-needed addition to conventional treatment with nails, plates and screws," stated Dr. Mark Goodman, University of Pittsburgh Medical Center, as part of IlluminOss' announcement. "The fact that this unique technology was designed specifically for use in patients with compromised bone enables surgeons to create a conforming implant for each individual patient and is a game-changer in fracture repair."
IlluminOss was founded more than a decade ago by Robert Rabiner and has attracted more than $50 million in investment since then based on the promise of its products as well as the potential size of the market.