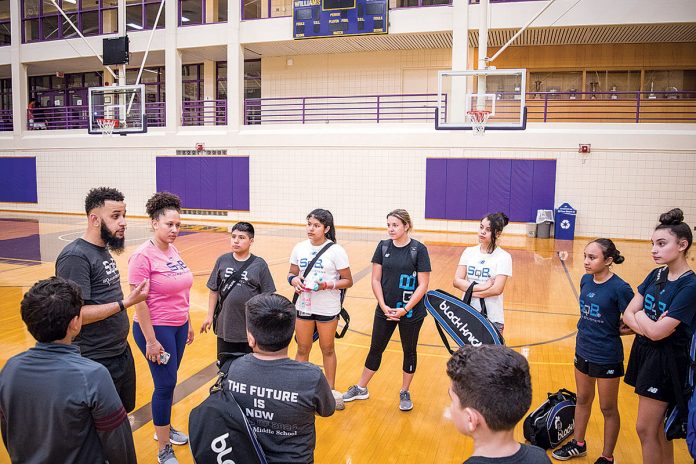 SquashBusters is a nonprofit that connects youths with low incomes with squash, academic support and college preparation.
Founded in Boston in 1996 by Greg Zaff, SquashBusters was the first organization under the Squash + Education Alliance that now serves urban students in 23 cities worldwide.
In December 2017, SquashBusters Providence opened its doors to 28 sixth-graders from DelSesto Middle School. Each year, the program will recruit a new class of students, who can remain part of the program through high school and beyond.
"Our goal is to guide students, to make sure they're making good decisions," said Rodney Galvao, Providence program director and a SquashBusters alumnus.
SquashBusters receives funding from donors and is modeled on three pillars: college, character and health.
Students study and train at the Gorgi Family Squash and Education Center, a 12-court facility owned by the Moses Brown School and home to the Nicol Squash Club.
"SquashBusters opened a lot of doors for me," Galvao said. "I have a passion for giving back to kids that remind me of myself."