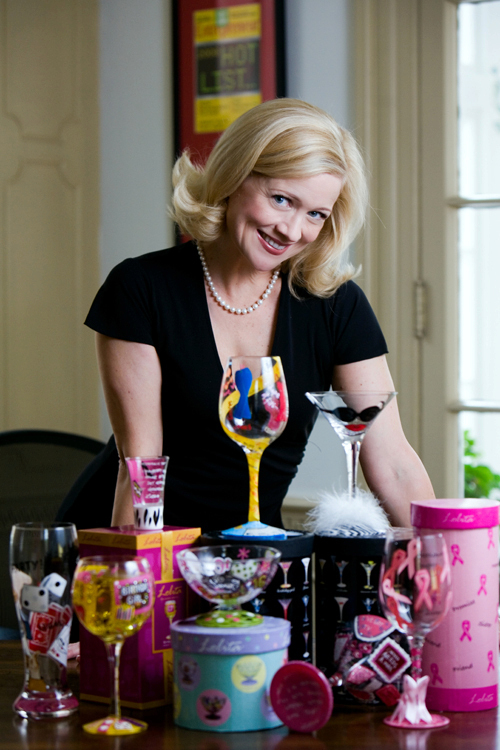 PROVIDENCE – Two Rhode Island companies, Leading Women and Designs by Lolita, have been chosen as finalists in the Stevie Awards for Women in Business.
Leading Women, a Charlestown-based organization that works with companies to advance and retain female leaders, was selected as a finalist in the Women Helping Women: Business Services category on Oct. 26.
Lolita Healy, who began Designs by Lolita in 2001, was selected as a finalist in the Best Entrepreneur category for non-services businesses with up to 100 employees. Designs by Lolita is a Providence-based painted glassware business which has expanded it product line to include lifestyles accessories, board games and paper products, among other things.
The Stevie Awards for Women in Business recognize the accomplishments of women executives, business owners and women-led organizations. This year, the competition received more than 1,200 nominations from around the world – ranging as far as Australia, Malaysia and Japan – for 54 categories. The finalists represent the top 30 percent of all entries submitted and received an average score of 7 out of 10 in the preliminary judging.
Leading Women works to close the gap between critical success factors that women need to know and what they are taught, said the organization, which has been in business since 2003. Susan Colantuono, CEO and founder of the organization, is the author of "No Ceiling, No Walls: What women haven't been told about leadership from career-start to the corporate boardroom."
The final results of the seventh annual competition will be announced at the Marriot Marquis Hotel in New York City on Nov. 12.
The Stevie Awards have three other programs: American Business Awards, International Business Awards and Sales & Customer Service Awards.
For more information on the Stevie Awards, click here.
Both women have been recognized by Providence Business News for their work. Lolita Healy was recently named a recipient of a 2010 Business Excellence Award for entrepreneurship. Previously she was named a Woman to Watch in the 2009 Business Women awards program. Susan Colantuono was recognized for mentorship in PBN's 2008 Business Women Awards program.