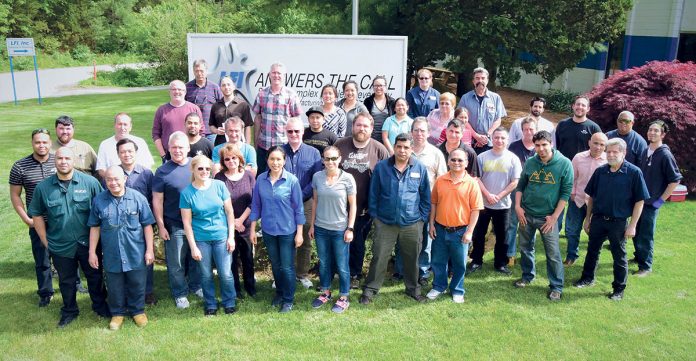 BEST PLACES TO WORK 2018
18. MIDSIZE COMPANIES | LFI Inc.
Employees in R.I.: 57
President and CEO Clifford Brockmyre
Questions answered by: Roland Benjamin, chief financial officer
---
What three words best describe your staff? Innovative, flexible and responsive.
What employee benefit is the most popular among staff members? Paid time off.
How do you encourage employee engagement? Companywide incentive bonus.
What won't you tolerate in the workplace? Blaming others.
What corporate community-service initiatives do you undertake? Great Strides Walk for Cystic Fibrosis Foundation and many youth sports sponsorships.