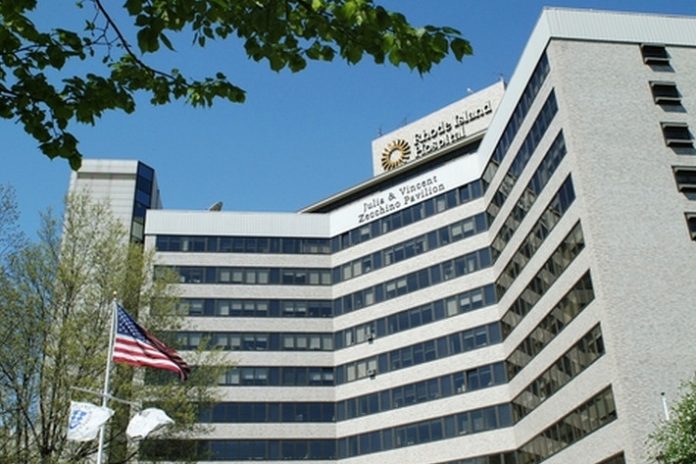 PROVIDENCE — Lifespan Corp. reports it has tentatively agreed to a 2.75 percent pay increase for United Nurses and Allied Professionals Local 5098's 2,400 nurses and allied health professionals at Rhode Island Hospital in the first year of a ratified contract, letting employees choose whether to move their pension plans to 401ks with 6 percent matches, and a commitment to no layoffs for five years.
The first year's raise would be followed by a 2.5 percent raise in 2019 and 2020, then a 2.75 percent raise in 2022, according to Jane Bruno, Lifespan's vice president. The offer would also eliminate the hospital's minimum step pay rate, add a new Step 11 and a new Step 25. Employees on minimum step through step 10 will receive a step increase each year (4 percent annually for nurses and 3.5 percent annually for allied professionals) in addition to the across-the-board increases.
UNAP spokesman Ray Sullivan declined to comment on the details released by Lifespan. Sullivan said the union would brief its members on the matter in whole before discussing separate elements of the tentative agreement. The tentative agreement, which the parties reached Friday, will be voted on by union members Wednesday.
The hospital system reports it has also agreed to create a joint labor-management working group tasked, with the assistance of an outside facilitator, to address staffing, supply and equipment concerns raised by the union. The committee will meet monthly for the first 6 months, then quarterly for the duration of the contract. Recommendations for members of the working group will be submitted to the chief nursing officer and/or the senior vice president of clinical service lines and facilities development at the hospital, Bruno said.
Bruno did not address whether $10 million spent on replacement workers during a four-day strike from July 23 at 3 p.m. until July 27 at 3 p.m., which Lifespan officials previously said would be subtracted from their contract offer to the union, had been factored in to the tentative agreement.
When asked about the sum, Bruno said the original three-year offer had been restructured as a five-year offer.
Additional details from the tentative agreement include:
Elimination of a tobacco surcharge on health insurance.
Employees will have the right to refuse one on-call assignment on less than 5 days' notice.
Nurses and technologists will be eligible for significant pay increases through separate clinical advancement programs.
Rob Borkowski is a PBN staff writer. Email him at Borkowski@PBN.com.