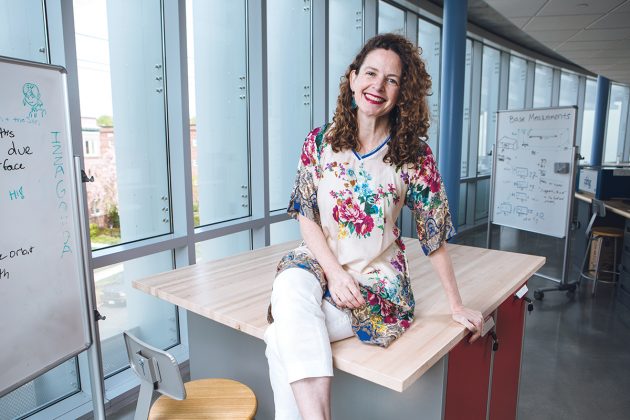 PROVIDENCE – The all-girl Lincoln School has established a strategic advisory board to advise and counsel Head of School Suzanne Fogarty and school leadership.
The board is made up of national and international leaders, experts and innovators from academia, business and government.
"[These] global thought leaders were appointed because of their expertise in their chosen fields, their dedication to preparing Lincoln students for the world and the world for Lincoln students," said Fogarty in a prepared statement.
Designed to take the school's "mission to the next level," board appointments include:
Kenneth Duberstein, CEO of The Duberstein Group and former Reagan-era White House chief of staff
Madonna Badger, Badger and Winters Agency founder and chief creative officer
Reshma Saujani, Girls Who Code founder and CEO
Sophie Houser, Brown University student and co-author of "Girl Code: Gaming, going viral and getting it done"
Rich Verma, The Asia Group vice chairman and former Obama-era U.S. Ambassador to India
Joan Countryman, chair of the board of directors at Kendal Corp., former head of school at Lincoln School and the Oprah Winfrey Leadership Academy
Adrienne Penta, executive director of The Center for Women & Wealth
Denise Clark Pope, Stanford University senior lecturer, author and co-founder of Challenge Success
Pradeep Sharma, director of the Salama bint Hamdan Al Nayhan Foundation and former Rhode Island School of Design provost
The board's responsibilities include offering advice and counsel on mission-, curriculum- and strategic initiative-related endeavors; identify and engage potential opportunities for school partnerships; and promote Lincoln School's reputation as a top all-girl Quaker independent school.
Emily Gowdey-Backus is a staff writer for PBN. You can follow her on Twitter @FlashGowdey or contact her via email, gowdey-backus@pbn.com.