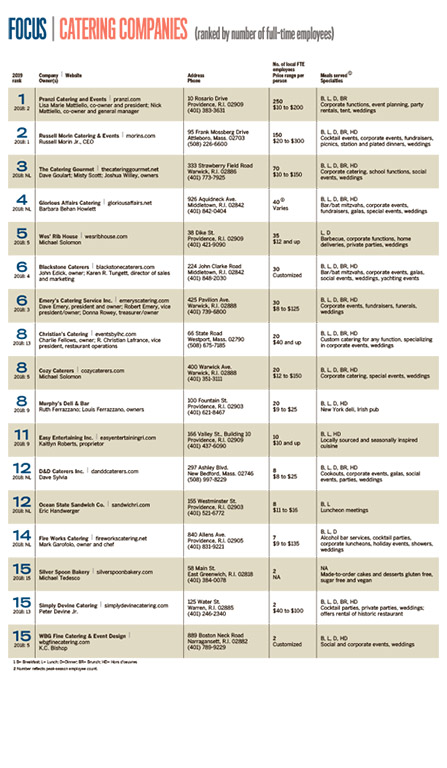 Total number of full-time employees: 704
FOOTNOTE
B= Breakfast; L= Lunch; D=Dinner; BR= Brunch; HD= Hors d'oeuvres.
Number reflects peak-season employee count.
To purchase a copy of this list, call (401) 273-2201 or visit PBN.com/lists.html for more information.
For more information about participating in PBN's Top Lists, or to make additions or corrections, call (401) 680-4838 or write to Research@PBN.com.