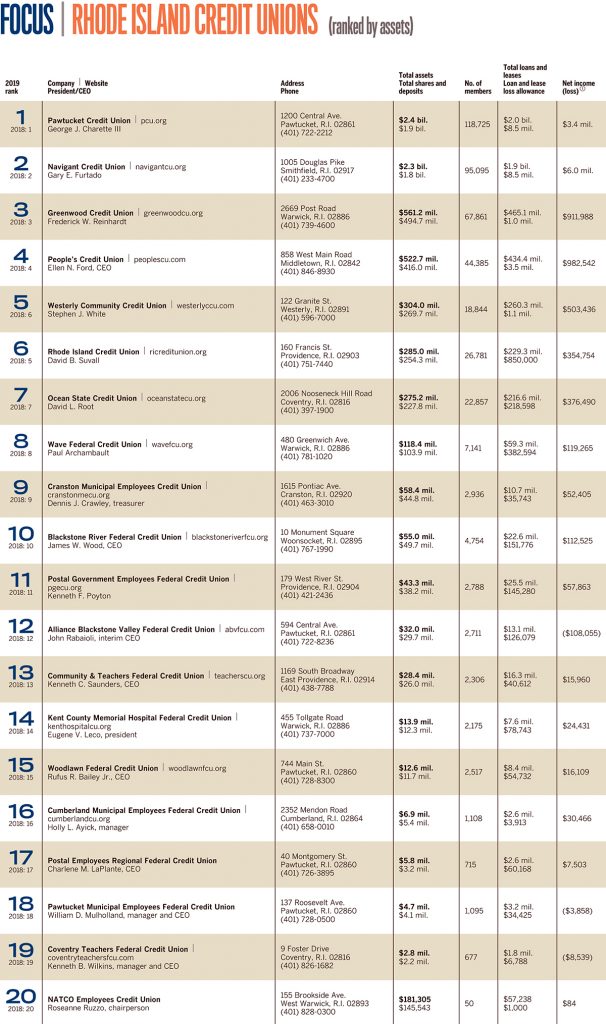 Total assets from listed credit unions: $6.9 billion
Total number of members: 425,521
FOOTNOTE 1. Reflects first-quarter net income or loss from Jan. 1, 2019, through March 31, 2019.
To purchase a copy of this list, call (401) 273-2201 or visit PBN.com/lists.html for more information.
For more information about participating in PBN's Top Lists, or to make additions or corrections, call (401) 680-4838 or write to Research@PBN.com.