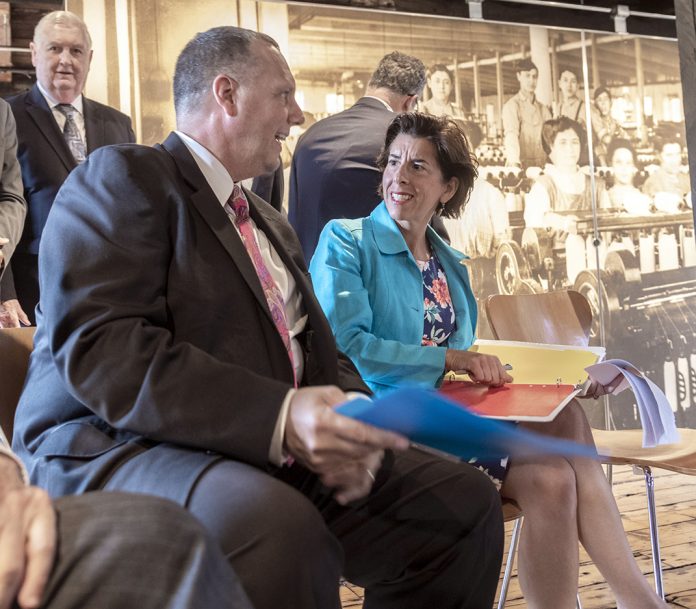 What price will Rhode Island's elected officials pay for the loss of the Pawtucket Red Sox?
As things stand today, not enough to cost anyone their jobs, say political observers, though the state may pay in other ways.
Wendy Schiller, a professor and chair of political science at Brown University, says the state's political leaders would have found a way to keep one of the state's largest cultural and tourist attractions had they sensed strong public support.
"It just did not resonate with enough voters as something important enough to spend money on," she said. "And if there was enough political support for it, among voters, I think leadership would have done more."
Gary Sasse, the founding director of the Hassenfeld Institute for Public Leadership at Bryant University, said that with the exception of Pawtucket Mayor Donald Grebien, the players involved look ineffectual.
"A situation developed where leadership wasn't trusted on two accounts," Sasse said. "They weren't trusted by the people to make a good deal. Every poll said people were … opposed to the deal. And they weren't trusted by the ownership of the PawSox because most of the … ownership felt they were dealing with people who were not reliable."
Is Gov. Gina M. Raimondo damaged by failing to keep the team? She supported the project and claims she did all she could to strike a deal. But she cited delays and a difficult final product produced by the legislature.
Her opponents pounced, but none of them had favored using a large public subsidy to help build a ballpark for the team.
Sasse didn't see her out front on it. "She was in favor of it. But I didn't see her … out there promoting it."
House Speaker Nicholas A. Mattiello faces re-election only in a district that covers western Cranston. But Schiller doubts the team's exit will hurt him.
He says the PawSox were disloyal, and that the House had crafted a final bill that protected taxpayers.
"Did the people of Cranston care about it that much?" she said.
Senate President Dominick J. Ruggerio is running unopposed for re-election. He said the team would have stayed had the state approved the Senate's version of the ballpark-financing bill.
'It makes us look not up to where we want to be as a state.'
MAUREEN MOAKLEY, URI professor of political science
Maureen Moakley, professor of political science at the University of Rhode Island, said Mattiello will likely take the brunt of the political blame, in that he resisted the Senate version that was probably a good deal. And had the deal been sealed earlier, the state may not have lost the team, critics may argue.
The real damage is to the state's image as an innovator, Schiller said. For a state that is supposedly on the move, this is a setback.
"It makes us look very parochial, because of the bickering and the good deal that we had, and we couldn't take it," Moakley said. "It makes us look not up to where we want to be as a state."
Mary MacDonald is a staff writer for the PBN. Contact her at Macdonald@PBN.com.