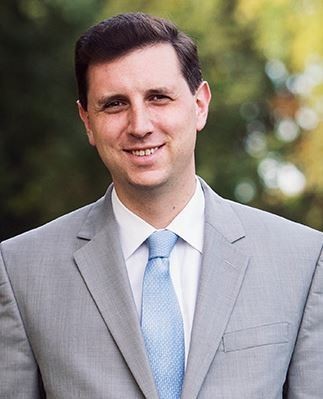 PROVIDENCE – R.I. General Treasurer Seth Magaziner wants more stringent regulatory oversight of private equity investment expenses, saying the opacity of current standards puts Rhode Island in an unfavorable negotiating position.
Despite his concerns, however, strong returns on private equity assets prevent the state treasurer from making any change to the allocation at the moment.
Magaziner, who oversees the state's public pension known officially as the Employee's Retirement System of Rhode Island, says about 8 percent is invested in private equity. The state's pension fund had an overall 2.2 percent return in the fiscal year ending June 30, falling short of an internal benchmark of 2.47 percent, according to information from Magaziner's office. The fund's strongest performing assets, however, were in private equity with a return of 5.5 percent, net of expenses.
But Magaziner said that private equity firms could overcharge the state with convoluted fees that make it "very difficult for us to know what they charge."
"Even though we don't have any evidence that they're overcharging us, the reporting is so opaque that it invites them to overcharge," Magaziner told Providence Business News. "There needs to be better national standards … to give us the confidence we're not being treated improperly."
Thirteen other treasurers and comptrollers from around the country that oversee about $1 trillion in assets agree with Magaziner and have joined in sending a letter to Mary Jo White, chairwoman of the Securities and Exchange Commission, to urge the federal regulator of private equity fund managers "to make better disclosure of private equity expenses to limited partners."
Generally, there are four types of expenses when it comes to private equity funds: management fees, allocated fund expenses, incentive fees and portfolio-company charges. Private equity firms are currently required to disclose information on all fees, but in the treasurer's letter sent to White on July 21, Magaziner and his colleagues argued that private equity firms often disclose the figures "deep in annual financial statements."
Magaziner says management fees are the only expense regularly disclosed, which makes it difficult for the state to easily report other expenses to the public.
"Basically, we give them our money to invest and they invest it and grow it and then they deduct [the fees] and return it to us," Magaziner said of the investment process. "But it's very difficult for us to [discern] the fees and we have to go back and do all the math ourselves."
When asked whether he would consider moving more of the state's pension fund into private equity, Magaziner said he's satisfied with the state's current investment portfolio, adding that there's "no plan to change it in the short-term."
When asked why he wouldn't avoid dealing with private equity firms altogether and move the 8 percent now in private equity to an index fund – which passively rides the market rather than actively trying to time it – he said, "The performance of private equity has been good, even if some states are being overcharged [with fees]."
He reiterated that Rhode Island has no evidence that suggests it is being overcharged by private equity firms.
Roughly 50 percent of the state's public pension fund is in index funds. Bonds and hedge fund investments comprise the next largest portion at 15 percent each, followed by private equity totaling about 8 percent. The remaining 12 percent is made up of a hodgepodge of real estate and various equity fund investments, according to Magaziner.
When it comes to fees, Magaziner said, similar convolution exists in real estate investments, but he finds private equity expenses the most difficult to discern.
The goal, he says, is for the SEC to establish a set of standards that requires private equity fund managers to report "item-by-item what we're being charged." He believes more clearly defined standards would put Rhode Island – and other states that disclose "comprehensive accounts of total fees and expenses" – in a stronger negotiating position with private equity firms, "ultimately resulting in more efficient investment options."
As of Friday, Magaziner had not heard back from the SEC, but he says the state will now only invest in funds that allow publication of "performance, fees, expenses and liquidity."
Others signing onto the letter included John Chiang of California; Clint Zweifel of Missouri; Don Stenberg of Nebraska; Thomas P. DiNapoli of New York; Scott M. Stringer of New York City; Janet Cowell of North Carolina; Ted Wheeler of Oregon; Curtis M. Loftis Jr. of South Carolina; Beth Pearce of Vermont; Manju Ganeriwala of Virginia; Jeffrey Barnett of Washington, D.C.; and Mark Gordon of Wyoming.
"We have a fiduciary obligation to achieve these goals and therefore assert that greater private equity disclosure standards are in the public interest," according to the letter.