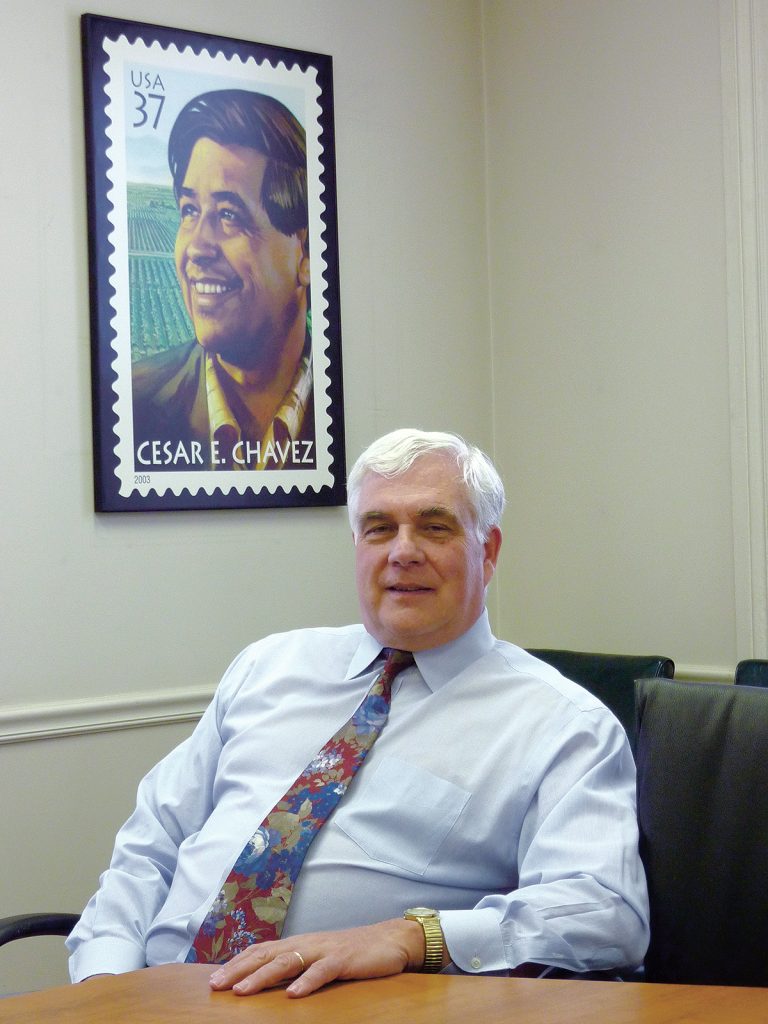 GEORGE NEE, president of the Rhode Island AFL-CIO, recently received the Roving Ambassador for Peace World Peace Prize from the World Peace Prize Awarding Council at the R.I. Convention Center. Nee is the first labor leader from Rhode Island to receive the award.
What initiatives have you introduced as president to promote both justice and peace in the workforce? The goal of the legislative agenda of the Rhode Island AFL-CIO is to improve economic security for all workers – union or nonunion. Our initiatives in creating and maintaining a strong social safety net – unemployment insurance, workers' compensation, temporary disability, temporary caregiver insurance, and paid sick leave – are part of this effort. Working for a just minimum wage and ensuring workers are properly classified as employees and protected from wage theft are additional parts of this effort.
How critical is organizing labor movements in modern-day Rhode Island? It is impossible to have a free, democratic society without a strong labor movement. The forces of oppression know that a strong labor movement is the vehicle that gives workers a means to achieve economic justice and to have a real voice at their workplace, community and in their government. Creating the middle class is labor's greatest accomplishment. It serves as a countervailing force to those who would seek to concentrate wealth and power in the hands of a few.
Local officials recently condemned the U.S. Supreme Court's ruling that government workers cannot be forced to pay union dues. What is the R.I. AFL-CIO doing to combat that? We were very pleased that our congressional delegation, Gov. [Gina M.] Raimondo and Attorney General [Peter F.] Kilmartin immediately supported labor's position on this awful decision. Gov. Raimondo issued an executive order respecting the privacy rights of the state workforce so that outside groups could not gain access to personal information. Legislation was passed to allow the unions representing firefighters and police to charge for representation of employees who are not members. Legislation will be introduced in January to address this issue for teachers, educational support staff, state and municipal employees.
What future plans do you have for the AFL-CIO? The affiliates of the R.I. AFL-CIO will continue to improve the lives of working people by negotiating collective-bargaining agreements with better wages, benefits and working conditions for the members. We have seen an increased interest in workers seeking to organize and more resources will be allocated to such efforts.