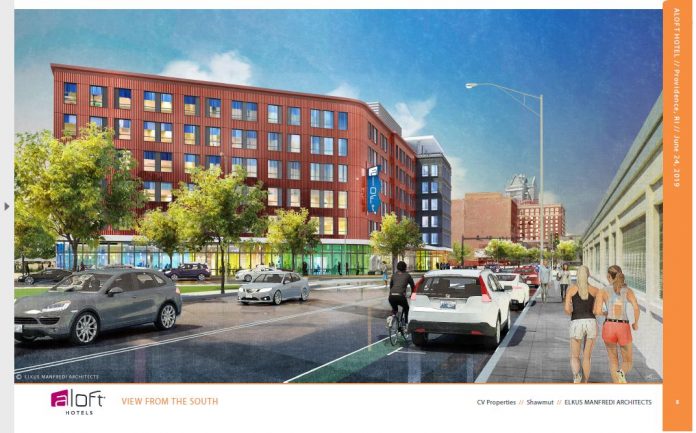 PROVIDENCE – The Aloft Hotel under design and pre-construction for the Interstate 195 Redevelopment District has a new design.
The revised plan presented to and approved by the city's Downtown Design Review Committee last week includes a slightly altered footprint, different materials for the exterior of the hotel and the addition of a rooftop restaurant.
The hotel is designed by Elkus Manfredi Architects, of Boston, and will be constructed by Shawmut Design and Construction for owner CV Properties. It will occupy a site in the I-195 district adjacent to Wexford Science & Technology's innovation center.
The committee has a recommending authority on design in the I-195 district to the I-195 Redevelopment District Commission.
Mary MacDonald is a staff writer for the PBN. Contact her at macdonald@pbn.com.