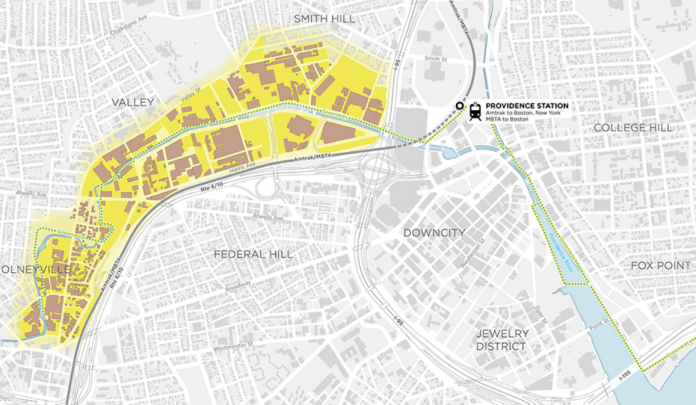 PROVIDENCE – A new proposal that would create a tax increment financing district in several neighborhoods of the city, up to the edge of Providence Place mall, will be introduced to the City Council today.
The proposal, called the Woonasquatucket Corridor Redevelopment and Tax Increment Financing Plan, includes an area that crosses through three neighborhoods bordering the 6-10 connector and the Amtrak and MBTA rail line.
The project area identifies a number of vacant or deteriorated properties that are considered blighted and would give the Providence Redevelopment Agency the authority to redevelop the area and acquire properties through eminent domain for economic development.
According to the city's planning department website, a plan is being created that will incorporate the area into a useable, community-centered district. The work is funded by a "brownfields" grant from the Environmental Protection Agency.
"The city … will work with community partners to plan for the thoughtful redevelopment of polluted industrial sites to stimulate economic development that benefits Providence residents and strengthens environmental and social resilience in the project area."
Mary MacDonald is a staff writer for the PBN. Contact her at macdonald@pbn.com.