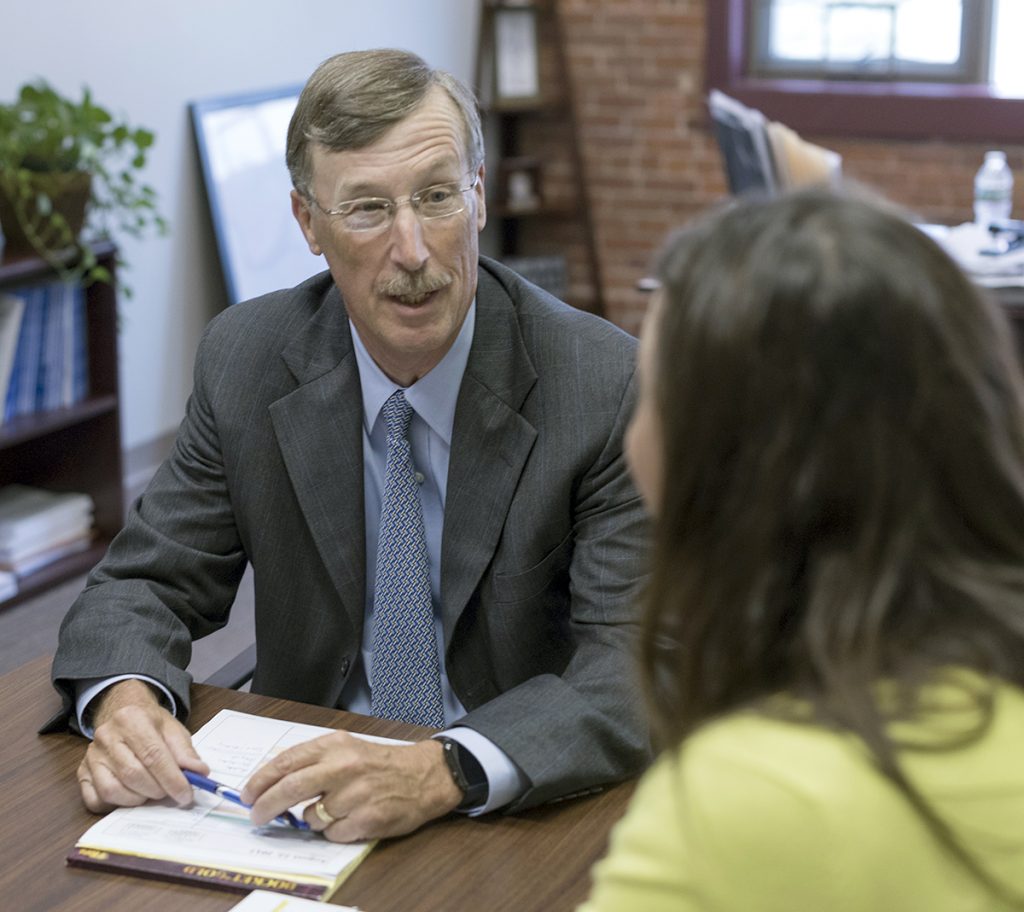 After years of low-key scrutiny, the proposed acquisition of Care New England Health System by Partners HealthCare has burst into public view in a big way.
Lifespan Corp. President and CEO Dr. Timothy J. Babineau argues that CNE joining the Partners network would wind up degrading the quality of care delivered to Rhode Islanders.
Lifespan is advocating for a unification of existing in-state resources.
A Lifespan-CNE combination would give Rhode Island "at least one complete health care system. … And if CNE goes to Partners, my fear is that opportunity will be lost forever," Babineau has said.
For his part, CNE President and CEO Dr. James E. Fanale argues that the merger is about providing the best care for Rhode Islanders, in no small measure because the partnership will more easily allow CNE to sell bonds using the strength of Partners to reduce costs and extend the effects of the borrowing to invest in CNE properties in need of upgrades.
"It's new capital; it's capital that can be expended in Rhode Island; it's good for Rhode Island," Fanale has said.
If Lifespan's push for an in-state health care system includes the purchase of CNE, the result is likely to be shakier than a CNE-Partners deal, one expert said.
For example, Lifespan reported a first-quarter operating loss of $18.4 million. (Fiscal 2019 second-quarter results were not available yet). Care New England reported revised first-quarter operating income of $722,931, but the network took an operating loss of $5.8 million during the second fiscal 2019 quarter.
"[Lifespan is] OK on their own, but I would say they're just nowhere near as strong [as Partners]," said Nancy Kane, professor of management at the Harvard University T.H. Chan School of Public Health, adding that overlapping markets in Rhode Island adds the possibility of consolidation.
"You would worry about why [Lifespan] would want [CNE]. If I was a Rhode Island person, I would just kind of worry that jobs would go away."
As if to confirm Kane's characterization of Partners, the Boston-based health care system reported operating income of $138 million and $131 million in the fiscal 2019 first and second quarters, respectively.
Partners appears to be financially strong enough to assume a smaller entity easily, according to Kane.
"It's going to put a dent on their balance sheet for a while, but no one is too worried about it," she said.
Partners earned a high rating earlier this year from Moody's Investors Service, which made note of its large size and diverse revenue sources, she pointed out.
Jane Bruno, Lifespan's senior vice president of marketing and communications, declined to comment on second-quarter expectations.
CNE spokesman Jim Beardsworth declined to comment on how CNE's first- and second-quarter results position it for an acquisition.
Elizabeth Graham is a PBN staff writer. Contact her at Graham@PBN.com.