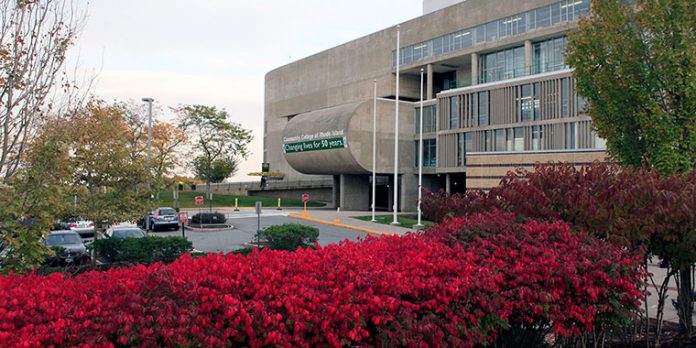 WARWICK – The Rhode Island Promise scholarship program inception during the 2017-18 academic year has been accompanied by a 240 percent year-over-year increase in first-time, full-time students on track to graduate in two years at the Community College of Rhode Island compared to 2017 data, according to statistics released by CCRI Tuesday.
CCRI, per a release, defined students on track to graduate as those who have earned at least 15 college-level credits and have a 2.5 GPA after their first semester. The college described the numbers related to the RI Promise cohort's success "encouraging."
Sara Enright, CCRI's vice president of student affairs and chief outcomes officer, was "pleased" by the "early success" of the program, but not too hasty to celebrate.
Rhode Island's sole public community college experienced a 43 percent increase in enrollment of first-time, full-time, straight-from-high school freshmen this year – representing 1,577 students, 83 percent of whom remained enrolled from the fall semester to the spring semester.
"We have to continue to be laser-focused on giving these students the tools and resources they need to graduate and transfer efficiently and on time," she said in a statement.
Throughout the launch process, Rhode Island has continuously relied on the Tennessee Promise program as a guide. In her remarks, Enright even called it "a measuring stick for success."
When the Tennessee Promise program launched in 2014, it saw a 79 percent retention rate from fall to spring semester during its initial cohort's first year, according to CCRI.
While the semester has yet to close, CCRI administration is fast at work recruiting the second cohort of Rhode Island Promise students. Enright said she expects an increase in the number of Rhode Island high school students who will take advantage of the program, "and we're ready to serve them."
She added that CCRI is preparing by hiring additional advisers as well as "continuing to take down barriers related to developmental education and … committing significant resources to support completion and transfer."
Rhode Island Promise is a last-dollar scholarship designed to cover tuition and fee costs for Class of 2017-2020 high school graduates and GED credential recipients after financial aid is applied.
Prior coverage of R.I. Promise by PBN can be read here.
Emily Gowdey-Backus is a staff writer for PBN. You can follow her on Twitter @FlashGowdey or contact her via email, gowdey-backus@pbn.com.