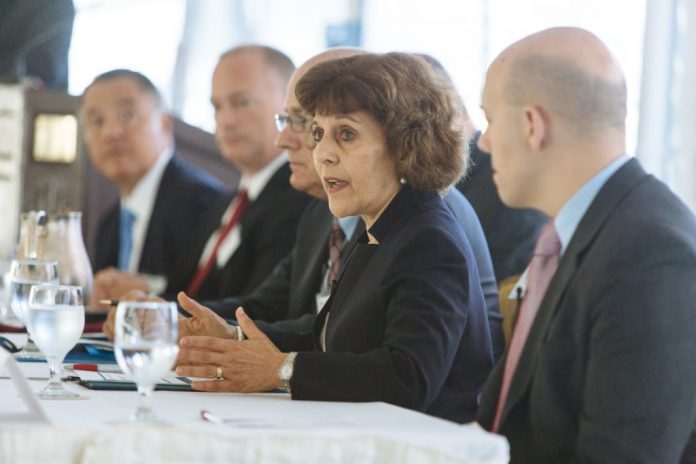 PROVIDENCE – The R.I. Office of the Health Insurance Commissioner, in the middle of a market conduct examination of the state's four major insurers' behavioral health practices, has announced Blue Cross & Blue Shield of Rhode Island will contribute $5 million to a Behavioral Health Fund offering grants supporting behavioral health care, starting with $1 million in 2019.
BCBSRI will contribute $5 million over five years into the fund, intended as a supplement to the state's behavioral health care system, said Blue Cross spokesperson Jill Flaxington. BCBSRI will make the first of five investments in the fund in January 2019. The Rhode Island Foundation, which will administer the fund, will make Behavioral Health Fund grant applications available on its website in fall 2018.
Following the initial contribution by BCBSRI, the fund may also be supported by contributions from other sources, according to OHIC.
"Helping Rhode Islanders lead healthier lives is one of our priorities. We're grateful to the Office of the Health Insurance Commissioner for initiating the Behavioral Health Fund, and to Blue Cross [&] Blue Shield [of Rhode Island] for the generous commitment of $5 million over the next five years," said Neil D. Steinberg, president and CEO of the Rhode Island Foundation.
The fund will be administered by the Rhode Island Foundation in support of strategies and service models enhancing primary prevention, such as promoting positive mental health and preventing behavioral health problems before they arise, and secondary prevention, such as treatment and disease management after diagnosis. Grant applicants will compete through an annual solicitation process. An advisory committee will review all grant applications, said Cory King, principal policy associate at OHIC.
"We are pleased to collaborate with the Office of the Health Insurance Commissioner and the Rhode Island Foundation on this important initiative, which will make funding available to organizations focused on addressing Rhode Islanders' behavioral health needs," said Kim Keck, BCBSRI president and CEO. "Blue Cross recognizes the public health crisis facing Rhode Island and is committed to being a part of the solution."
"The goal of the fund is to address behavioral health needs before people are in crisis," said Keck. "We will look to support evidence-informed programs that meet a specific, local need – including those proposals that lead to better outcomes for children and youth and that serve communities that are disproportionately impacted by behavioral health issues."
A market conduct examination is the first step in OHIC's statutory regulation and monitoring process of insurers' relationships with consumers and providers, according to OHIC's website. The exam process includes a review of a random sample of case records from each insurer to assess compliance with statutory and regulatory requirements. Violations discovered during that process may result in fines and actions taken by OHIC to issue orders forcing insurers to cease harmful practices, issue fines or demand that damages are paid to consumers.
King said he could not comment on whether the fund was a punitive measure resulting from OHIC's review. Flaxington was also not able to comment on the question.
Rob Borkowski is a PBN staff writer. Email him at Borkowski@PBN.com.