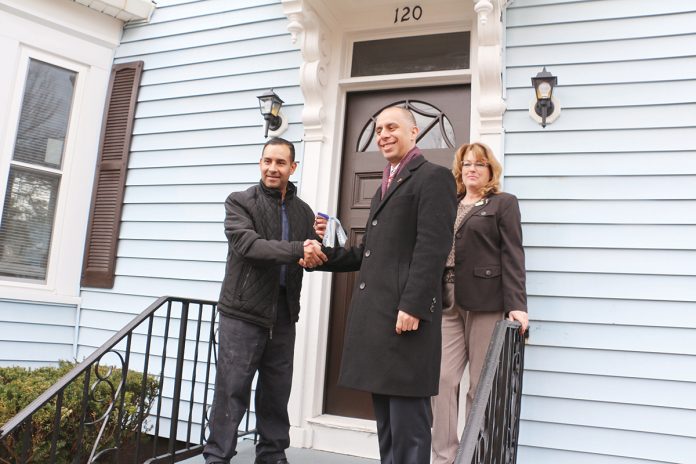 During a panel discussion in Providence following a screening earlier this month of a documentary featuring a family left homeless after an eviction, Mayor Jorge O. Elorza talked about the anger he feels about poor housing conditions in the city and other urban centers.
It's a sign of "the erosion of the social safety net that we've allowed for a long time," Elorza said following the screening of Brown University graduate Oscar Dupuy d'Angeac's short film, titled "Providence Lost."
The film portrays the family as victims of a "housing crisis" in Rhode Island.
"It is a direct consequence of policy decisions made by people in power for a long time," Elorza told a crowd of about 200 people. "The answer isn't going to come from Washington, [D.C.], but from the local level."
In Providence, where hundreds of blighted properties still stand as monuments to a mortgage crisis from a decade ago, Elorza hopes one local answer is the city's EveryHome program.
He started the program not long after taking office in 2015 after witnessing local fallout from the housing crash while working as a judge at the city's Housing Court.
"That's what opened my eyes to it," said Elorza, a Harvard Law School graduate who also worked as a legal aid lawyer and law professor.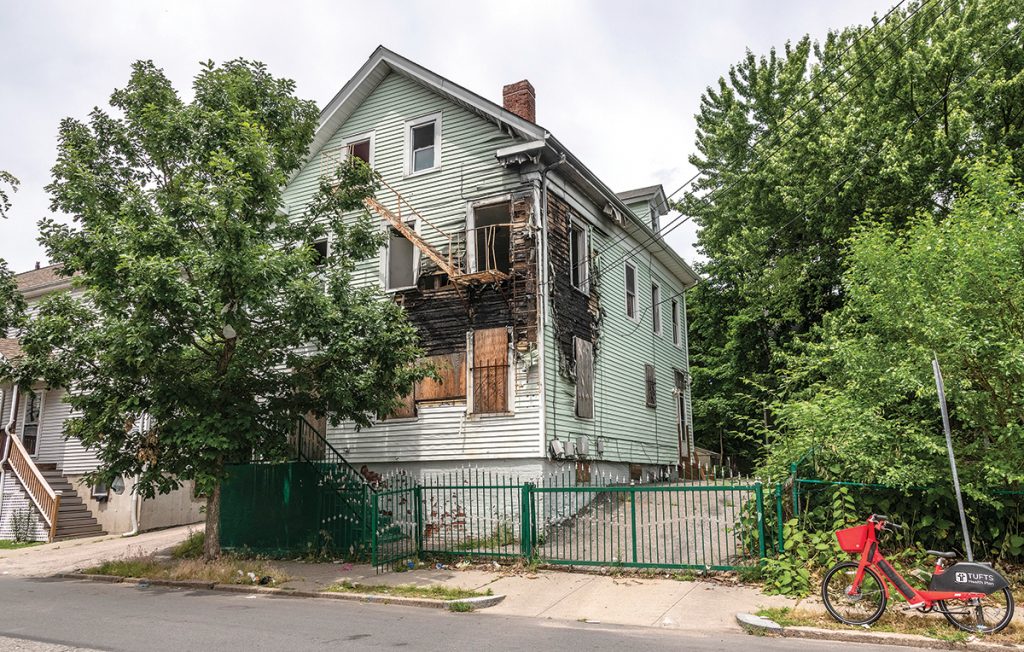 The goal of EveryHome is to repair and fill every vacant and abandoned house in the city. Properties are brought into the program through aggressive city code inspections and Housing Court prosecutions. The city also uses federal funds to help homeowners and buyers renovate vacant properties, make emergency repairs, and provide them with down payment and closing-cost assistance.
To date, according to the city, the program has identified 886 vacant and blighted houses in Providence deemed unlikely to be rectified through the private market. Of that total, the city said, 559 of those properties have been repaired and are now occupied with no code violations. Nineteen houses have been demolished and the remaining 308 are in the pipeline for redevelopment.
Many of the properties remaining in the program are in the area stretching from the city's West End to the Lower South Providence neighborhood.
Elorza said rehabilitating them will likely be the most challenging.
"Those usually are the ones with the most-convoluted legal issues," he explained.
Neighborhood activists, housing revitalization specialists and former city officials say the number of rehabbed properties under EveryHome suggests the program has been successful, though not everyone agrees with how the city defines a "blighted" house or, in some cases, the extent of needed repairs.
And others would like to see more evidence the program is indeed benefiting those who need the help most.
"The numbers [of converted properties] are very good," said Eric Hirsch, a sociology professor at Providence College who has followed EveryHome. However, he would like to see data on how many of the renovated houses are being occupied by residents with low incomes and how many construction-related jobs are being created for local residents.
"It should be targeting people who are most in need of housing. It doesn't seem like that's the priority," Hirsch said. "The city seems more concerned about expanding the tax base."
MARKET COLLAPSE
In some cases, the houses that have fallen into the EveryHome program were bought at inflated prices years ago before housing markets collapsed and triggered the so-called Great Recession, which reached its deepest depths in 2009 and 2010.
"People lost their jobs and they couldn't pay their mortgages," Elorza told Providence Business News.
Burdened with mortgages they couldn't afford and suddenly owing more on their houses than they were worth, some homeowners had to walk away from their homes or were forced to leave through foreclosure. Some were burdened with what the mayor termed as "very dubious underwriting" of mortgages that contained ballooning monthly payments and escalating interest rates.
The worst of it came from subprime mortgages, easily approved by banks and other mortgage brokers in a process described by consumer advocates as "predatory lending," fueling housing market "bubbles" around the nation that eventually burst.
Many times, banks and other mortgage servicers processed foreclosures despite not having clear titles to properties, often because, prior to the crash, it became common practice in the financial industry to chop up huge numbers of mortgages and bundle the pieces together to be sold and resold on the securities market. For courts and others later trying to sort through the mess, ownership often seemed impossible to track.
"The challenge with vacant and blighted property is determining who holds the title," said Melina Lodge, executive director of the Housing Network of Rhode Island, a statewide association of nonprofit community-development organizations. "Sometimes, mortgages get sold from lender to lender or people are absentee owners and tracking them down is problematic."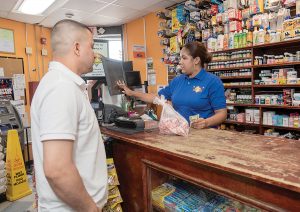 'HUGE SUCCESS'
Along the way, the city has tweaked EveryHome to make it more effective.
In 2017, Elorza and the City Council passed the Special Redevelopment Plan for Vacant Homes, which allows the Providence Redevelopment Agency to acquire blighted properties when nobody else comes forward, pair those properties with developers and bring them back to productive use.
Elorza and the council also hosted a community meeting, bringing in neighborhood revitalization specialists with experience helping other cities struggling with the same problem. And last year the city established a "nonutilization tax," set at 10% of assessed value, to be imposed on properties that are consistently unoccupied, under continuous citation or neglected.
"Communities across the country are still dealing with the fallout from the foreclosure crisis," said Joseph Schilling, senior researcher with Neighborhood Preservation Inc., a Memphis, Tenn.-based nonprofit the Elorza administration brought in as advisers at a cost of $3,000 to the city. In addition to Providence, the group has worked in Buffalo, N.Y., Cleveland, Detroit, Memphis and other cities.
Abandoned and blighted properties, Schilling said, are common in "large, old industrial cities," fueled by chronic deindustrialization. "Providence has some of that," he added. "But the foreclosure crisis brought the issue to the forefront to stabilize, prevent and reclaim these properties."
When asked about the city's claim that it has corrected 559 properties out of 886 identified so far, Schilling said, "Anytime you eliminate 50% to 60% of the vacant property inventory, that's a huge success." He said Providence has had two things working for it that some cities do not: its own housing court and fewer blighted properties than larger cities.
"When you compare Providence with old industrial cities where they might have thousands of substandard buildings, the size of the problem in Providence is manageable," Schilling added.
In Baltimore, for example, the city is investing $100 million over 10 years in a program to demolish or renovate 3,000 vacant residential buildings and replace them with affordable housing, according to a 2019 National League of Cities report. Like Providence's program, property owners in Baltimore are offered opportunities to repair and maintain the properties to keep ownership. If they don't comply, the city can file for receivership and appoint a private-sector entity to sell the property to a developer. Acquired properties are typically sold at auction, with bids starting at $5,000.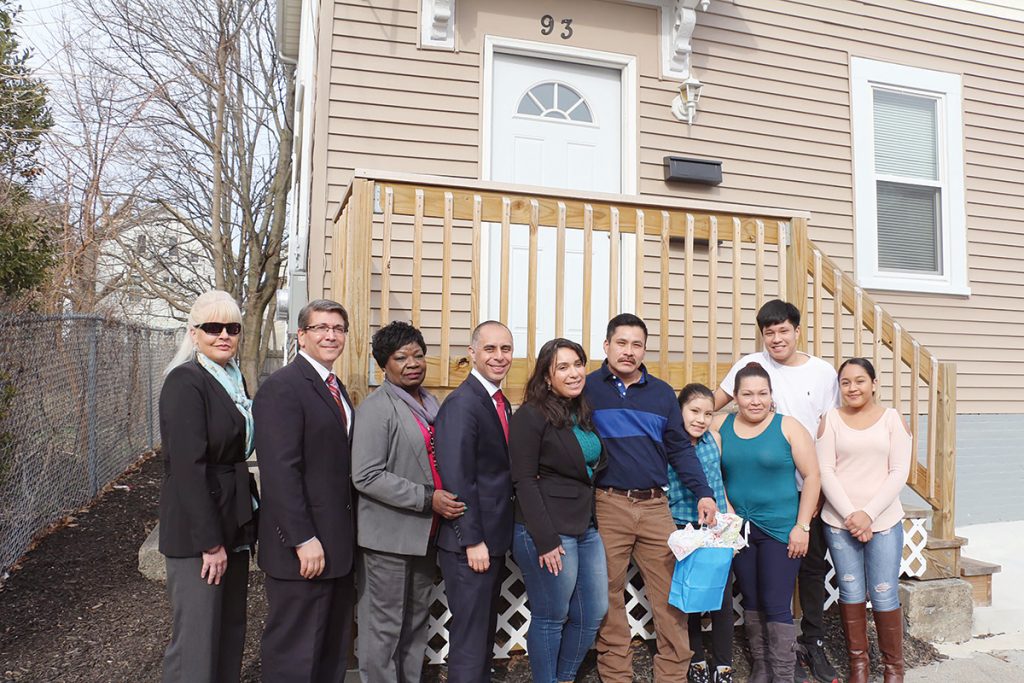 ACCOUNTABILITY
EveryHome wasn't Providence's first attempt to address blighted homes, but under the program the city has been more aggressive about holding banks and other property owners accountable. It's a coordinated effort between the city's Code Enforcement Division, Law Department, Redevelopment Agency and Housing Court.
The city has made prosecution of housing-code violations a top priority and now holds all parties with an interest in a residential property responsible for abating the violations. That includes not just the party named on the deed, but also banks and other mortgage holders. City prosecutors now name mortgage holders as defendants alongside ­homebuyers.
The city also now requires all sellers of residential properties with outstanding code violations to provide a copy of the violations to buyers and to provide the city with an affidavit signed by the buyers, acknowledging the violations and accepting full responsibility for making repairs in a timely manner.
The idea is to pressure "all the actors who were responsible or contributed to the problem," Elorza said.
As a last resort when a title holder cannot be found or won't respond, the Housing Court also can appoint a receiver when no one else takes responsibility for long-abandoned properties.
In addition, the program protects properties on the brink of becoming vacant by providing homeowners with financial assistance to make repairs or to help buyers with down payments and closing costs. The city also uses enhanced prosecution practices to prevent pre-foreclosure properties from falling into vacancy and eventual disrepair.
The properties targeted under EveryHome are scattered around nearly every part of the city, except downtown, where virtually all the housing consists of refurbished brick buildings and new steel-and-glass towers, and the East Side, home of Brown University and many of the city's affluent residential enclaves.
Yet some of the neighborhoods that saw the largest property value increases from the city's 2018 revaluation were those that contained the highest concentrations of abandoned properties, such as Wards 8, 9 and 11, which cover much of Lower South Providence and the city's West End.
In those wards, average property values have increased 37%, 49% and 44%, respectively, according to the mayor's office.
EveryHome has contributed to higher property values, according to Elorza, in addition to stimulating business for nearby stores, shops and eateries. However, no independent assessment of the program has been done.
"No one can say for sure, but you have to imagine that having an occupied and good-looking house next door increases your property value," the mayor said. "With more families living in houses, you have more people using local corner stores and shopping in local stores."
Businesspeople and residents along Broad Street – a main thoroughfare in Lower South Providence lined with bodegas, beauty salons, auto repair shops, check-cashing stores, pawn shops, nightclubs, mobile-phone stores and insurance agencies – said the city has become more responsive to their neighborhood under the Elorza administration. That has included addressing abandoned properties.
Luisa Goris, who lives in the neighborhood and works as a manager at the Mi Quisqueya Super Market at 933 Broad St., said the city still could "work harder" to address neighborhood problems. She rents space in a house a few blocks away, and she sometimes threatens to withhold her rent if the landlord, who lives in Cranston, doesn't maintain the property or fix problems.
In the West End, Anderson Bonilla and his family live across the street from an abandoned home at 47 Superior St. Bonilla believes the previous owner lost the property through a foreclosure and a bank now owns it. He said people have broken into the house to use drugs there, but he's been seeing maintenance workers occasionally show up to pick up trash.
Bonilla said several new homes have been built on the block since he moved there about 15 years ago, which has improved the surroundings.
Receivership attorney Stephen Del Sesto, with the Providence law firm Pierce Atwood LLC, said he first got involved rehabbing blighted houses after meeting with former Mayor Angel Taveras, who, like Elorza, was a judge at the city's Housing Court before he was elected mayor in November 2010. Taveras said that during his tenure the city started receivership cases to rehab abandoned homes. Now a lawyer in Boston, Taveras said he hasn't been following what progress the city has made under Elorza to address the problem. While he was mayor, he added, "Foreclosed properties had a tremendous impact on the amount of available housing and the quality of housing."
After the recession, Del Sesto said he saw more boarded-up properties around the city.
"All these properties were just sitting vacant," he recalled.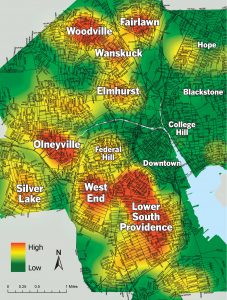 Each time Del Sesto takes a house into receivership, the properties are in "unsanitary conditions and in substantial disrepair," usually being that way for several years. Almost always, he added, there are signs of squatters. Sometimes they're still there when the properties are seized.
Del Sesto said he usually makes little to no profit on sales of the properties he rehabs, so he petitions the Housing Court for compensation.
Compared to what the city did before, he said, such efforts have become more focused under Elorza's administration. "With Elorza, it's been more deliberate. Instead of looking at one property on a street, they may look at five."
Lynette Labinger, former chief justice at the city's Housing Court, said the number of cases over abandoned houses started increasing in 2014, but those cases seemed to decline in recent years. She said she couldn't comment on how well EveryHome has worked, though such cases often fall under the state Abandoned Property Act.
In Providence, the city sometimes works with community-development organizations to carry out housing rehabs.
EveryHome partnered with the Smith Hill Community Development Corp. and Pawtucket Central Falls Development to renovate a modest single-family house in the city's Smith Hill area. Carlos Reyes and Glendi Natareno Hernandez, two longtime renters in Smith Hill, were able to buy the house at 120 Camden Ave. last year with some financial assistance and other help.
"Having a variety of resources at our disposal, in combination with the mayor's EveryHome toolkit, helps more efficiently match the needs of the homeowner with the most-suitable program," said Jean Lamb, executive director of Smith Hill Community Development Corp.
RIGHT FOCUS?
EveryHome is funded from the city's end in part through annual allocations from the U.S. Department of Housing and Urban Development, which include Community Development Block Grants. That includes nearly $1.6 million for rehabbing or demolishing properties since 2015; nearly $1.2 million to pay for emergency home repairs; and nearly $554,000 for down-payment and closing-cost assistance. The city also received a grant from the Rhode Island attorney general's office, which it used to hire a program manager for EveryHome. In addition, the Providence Redevelopment Agency has spent some money to acquire properties under the program, though the total amount was not immediately available.
EveryHome has its critics, who contend that not enough is being done to address affordable-housing concerns. Whenever possible, Elorza said, the city tries to work with parties involved so that properties are permanently subsidized as affordable housing. The city doesn't track how many are designated as affordable housing or how many are owner-occupied, as properties that come through the program are sold privately.
Karen Hlynsky, chairwoman of the Elmwood Neighborhood Association, an area situated between Lower South Providence and Cranston, said residents counted about 100 homes in her neighborhood that needed repairs and code inspections, including some that were vacant. She couldn't say if that number has decreased in recent years, though she said there still are plenty of blighted homes in the neighborhood.
The problem of blighted homes around Elmwood got worse after the mortgage crisis about a decade ago, she said. She recalled how community-development organizations were trying to track down owners to see if properties could be renovated, but it was usually difficult to find those responsible for the properties because of convoluted mortgage situations.
Dwayne Keys, chairman of the South Providence Neighborhood Association, feels the city has somewhat overlooked his neighborhood.
"It's not receiving the attention that residents here have asked to receive," Keys said, adding he would like the city to regularly send a liaison to inform his group about community-redevelopment efforts. "It's a good thing," he said when asked about EveryHome, "but I can't say what it has achieved in terms of results."
Juan and Paula Morente and their three children were renting in the West End when they saw a house go up for sale on nearby Superior Street. The dwelling, which had been vacant with holes in the floors and walls, was renovated through EveryHome. The Morentes ended up buying the house, and they moved in early last year.
Juan Morente, who came to Providence from Honduras, said the house offers his family more space and privacy than when they were renting. And it allows his kids to play and make a little noise without having to worry about a landlord complaining.
Morente works nights loading trucks. His wife, who is from Guatemala, works days at an assembly shop. They say they haven't found it any more expensive than when they were renting.
"It fills a blank spot in the neighborhood," said the couple's 17-year-old daughter Datsaris about the house. "It definitely makes the neighborhood look better."
Scott Blake is a PBN staff writer. Contact him at Blake@PBN.com.