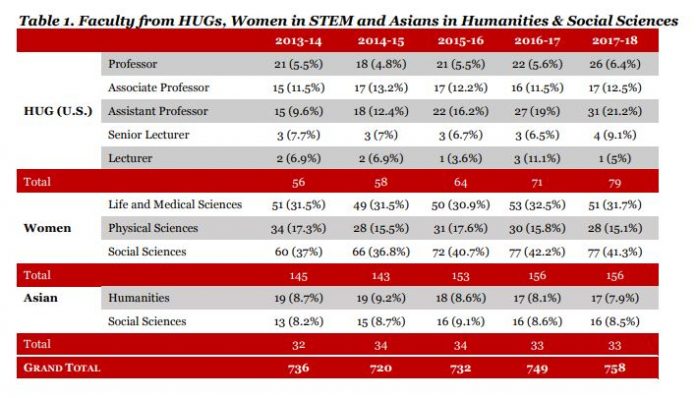 PROVIDENCE – Brown University on Wednesday published a report providing an update on its "Pathways to Diversity and Inclusion: An Action Plan for Brown University," campaign launched in February 2016.
The 20-page update, which summarizes gains made in 2016 and 2017, says the school has made inroads diversifying its faculty, staff and student body over the two-year period. Most notably:
An increase in the number of faculty hailing from "historically underrepresented groups"
Growth in the number of new HUG graduate students enrolled at Brown
Success of younger, tenure-track HUG scholars through its Presidential Diversity Postdoctoral Fellowship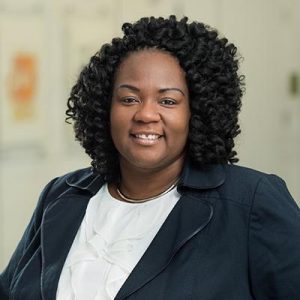 A letter from Shontay Delalue, who has served as Brown's vice president for institutional equity and diversity since December, accompanied the update's release.
In it, she said: "The [Diversity and Inclusion Action Plan] brings substance to our commitment of developing an academic community that embodies the social and intellectual diversity of the world. … This work, which ultimately attracts the best and brightest to our campus, is central to academic excellence at Brown."
Per the annual report, 23 HUG faculty members have been hired between the 2013-2014 and 2017-2018 academic years – the range of the study. This reflects an increase from 8 percent of the entire faculty to 10 percent over the five-year period.
In the update, Brown said this jump was the result of "significant efforts in faculty recruitment" among the underrepresented groups.
Eleven women – a gain from 145 to 156 – have been hired for faculty positions in science, technology, engineering and math, or STEM fields, at Brown in the same period. By the 2017-2018 academic year, 21 percent of the school's STEM faculty were women, an increase from 20 percent in 2013-2014.
While both HUG faculty and women in STEM fields saw uninterrupted growth at Brown between the 2013-2014 and 2017-2018 academic years, the number of Asian faculty in the humanities and social sciences has increased on a less consistent basis. The report found there were 32 Asian faculty members in humanities and social sciences departments at Brown in 2013-2014, which rose to 34 the following year and remained there in the 2015-2016 academic year. The number of such faculty dropped to 33 in the 2016-2017 academic year and held steady in the 2017-2018 academic year.
Additional data reflects larger gains for HUG graduate student enrollment. Of the total 1,974 graduate students enrolled in the fall of 2013, 199, or 10 percent, were from historically underrepresented groups. By the fall of 2017 the proportion had grown to 11 percent, with 283 of 2,494 enrolled graduate students from historically underrepresented groups.
This, according to Wednesday's report, is the result of new best practices by the Graduate School. First, the school waived application fees for HUG students and began to recruit individuals from the National Name Exchange Network and U.S. Department of Education McNair scholars. In addition, the school has changed its recruitment plans to invite an increased number of HUG students for campus visits and reviewed its application evaluation process to "avoid implicit bias."
Enrollment by HUG medical students witnessed uninterrupted growth between fall 2013 and fall 2017. But since the total of medical students increased as well, the percentage of underrepresented students fell 1 percentage point to 23 percent in the fall of 2017.
According to the report, because Brown has admitted more HUG students into its medical school, that action "has increased its capacity to attract and recruit interns and residents from HUGs."
Brown also has worked to increase access for HUG students to tenure-track academic positions. The Presidential Diversity Postdoctoral Fellowship, which enrolled its first cohort in 2015, is designed to identify recent HUG Ph.D. graduates for recruitment into faculty positions.
Eight fellows were admitted to the program in the 2015-2017 cohort followed by an additional six in the 2016-2018 group.
Per the 2018 annual report, previous Presidential Diversity Postdoctoral Fellowship members now hold faculty positions at Columbia University, the University of Texas at Austin, Amherst College, George Washington University, the University of Connecticut, Auburn University and Brown, among others.
Expected in the fall, the university plans to follow Wednesday's report with a third data set that will build on the findings of an initial qualitative cultural climate study from 2016, with a task force to review the current discrimination and harassment policy.
The result will be a realignment of "programming and resources," according to Wednesday's update, to address the needs of "underrepresented populations at Brown."
Launched in February 2016, the DIAP seeks to increase diversity at Brown in six areas: people, academic excellence, curriculum, community, knowledge and accountability.
The initiative exists as part of the school's $3 billion BrownTogether campaign.
In May 2017, Providence Business News reported on progress made by the school 16 months after DIAP's launch.
Emily Gowdey-Backus is a staff writer for PBN. You can follow her on Twitter @FlashGowdey or contact her via email, gowdey-backus@pbn.com.