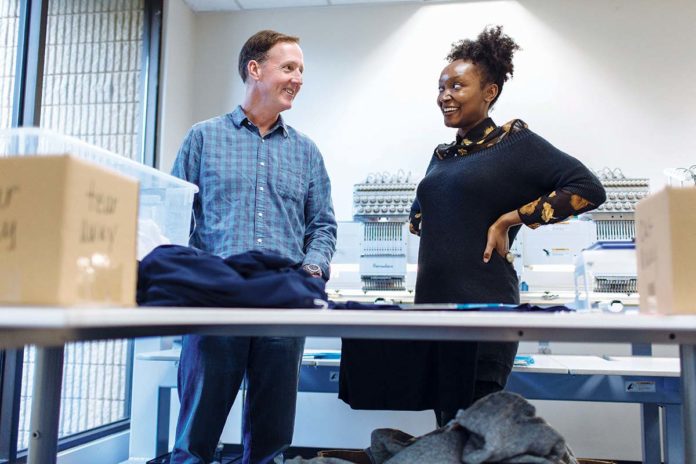 FASTEST GROWING COMPANIES | $25M-$75M | 1ST PLACE
"I'm a T-shirt salesman," joked Thomas Parsons "Tom" Kellogg III, who said that, beyond that description, he has no elevator speech to describe ParsonsKellogg, the promotional-products distribution company he started 15 years ago. "Educating people about this fun business … is challenging."
After working with Nike, Asics, Oakley and Champion, Kellogg realized that the promotional-products industry offered a real opportunity.
"Our mission was to bring premium brands to industry and sell companies premium-branded merchandise," said Kellogg, ParsonsKellogg's president. The company started with a machine stamping logos on golf balls for NBC and ESPN, and selling Nike products imprinted with the Buick and Accenture logos. It branched out to provide promotional apparel from key vendors – Patagonia, Nike, Adidas, Peter Millar, Under Armour, Yeti, Vineyard Vines and Helly Hansen – for Fortune 500 companies. Citizens Bank is a local client. It also provides in-stadium, promotional giveaways and sponsorship support for major sports teams.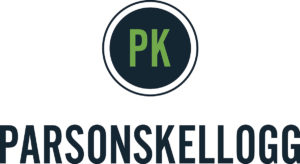 ParsonsKellog has built business-to-business, e-commerce sites for about 30 clients and expects to do more. With companies such as Amazon and Walmart moving into the business, Kellogg is investing heavily in technology to automate customer orders.
Some 15,000 companies are in the $25 billion promotional-products industry, said Kellogg, and no company owns more than 3 percent of the market. After Staples, the largest company in the industry, it drops off quickly.
Earlier challenges have helped the company gain its now-solid foothold.
It bounced back from lean years during the Great Recession. Those hard times, Kellogg explained, helped him focus on what the company needed to do to survive. After establishing that strong foundation, Kellogg now credits the current success to the people he's hired.
It's no surprise there's widespread employee longevity, with casual dress, a liberal vacation policy, a company bar, a 401(k) plan, limited telecommuting for some employees and time off for all when the company hits its sales goals. ParsonsKellogg is socially responsible as well, making donations to several local charities that are often chosen by employees. Last year, it participated in Patagonia's 1% for the Planet program, contributing to an environmental nonprofit an amount equal to 1 percent of its sales from Patagonia products.
Only in the past few years has the company's flat management style been modified to include directors of operations, sales and finance. "One of our core values is disciplined freedom," said Kellogg. "We like to point people in the right direction and let them go."
Now employing nearly 50 people, based in East Providence, ParsonsKellogg benefits from its strong internship program with several Rhode Island institutions, most notably Providence College, Roger Williams University and the University of Rhode Island, Kellogg said. Currently, the full-time staff in their 20s or 30s include several alumni from those schools. Of the interns, Kellogg said it's a great, mutually beneficial arrangement, with opportunity on both sides. "We get to test-drive them and vice versa… they get to work with some sporting-goods brands and some Fortune 500 companies."
Kellogg considers the company's size one of its strengths. It's large enough to source products as aggressively as anyone in the industry but small enough that it pays careful attention to details. "We're big enough to get top-tier discounts, but we don't have a lot of overhead; that enables us to be competitive," he said. Nevertheless, ParsonsKellogg is now in a position where more growth is likely inevitable. Recognizing that the company could continue organic growth, buy other companies, expand to other locations or establish franchises, Kellogg is excited when he ponders, "How big could we get?"
CEO (or equivalent): Thomas Parsons Kellogg III
2016 Revenue: $27,144,540
2014 Revenue: $17,115,671
Revenue growth: 59%