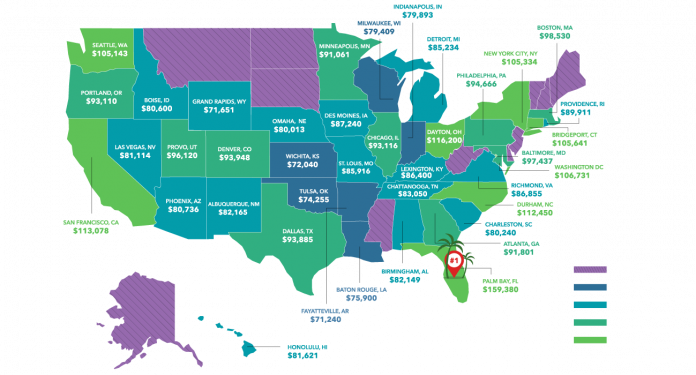 PROVIDENCE – The Providence-Warwick-Fall River metropolitan area ranked No. 33 for average annual tech salary in 2017 among 100 United States metros at $89,911, according to a report from business.org published last week.
Comparatively, the report said that the average annual salary in the state was $60,596.
The Palm Bay, Fla., metro ranked highest in the report with an average annual tech salary of $159,380.
The Bridgeport metro area ranked the highest of any metro area in New England, with an average annual tech salary of $105,641 (No. 9 in the nation), followed by the Boston metro at $98,530. The Providence metro ranked No. 5 in New England behind Springfield at No. 3 ($95,940) and Hartford ($94,989).
The study calculated the average tech salary based on the following occupations: actuaries, customer support specialists, database administrators, information security analysts, mathematicians, network and computer systems administrators, network architects, network support specialists, operations research analysts, programmers, research scientists, software developers, statisticians, systems analysts and web developers.