PROVIDENCE – Roughly 320 mingled and networked at Providence Business News' event that unveiled the 2019 Book of Lists Thursday night at the Providence Public Library.
All attendees were given a copy of the 30th edition of PBN's Book of Lists, a compilation of 110 lists that paint an extensive portrait of the region's top businesses, organizations and leaders. Subscribers also will receive their book with this week's issue of PBN.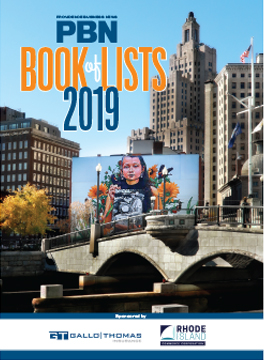 Thousands of organizations and people are included in the book, as well as PBN's yearly listing of the business community's 10 Most Influential People.
The 2019 Book of Lists is sponsored by Gallo|Thomas Insurance and the R.I. Commerce Corp.
The cover of this year's Book of Lists is a photograph of one of Providence's many building-sized murals, with the Providence River in the foreground.
This was the sixth year the event was held at the library. Russell Morin Catering & Events provided food, while Frey Florists supplied flowers.