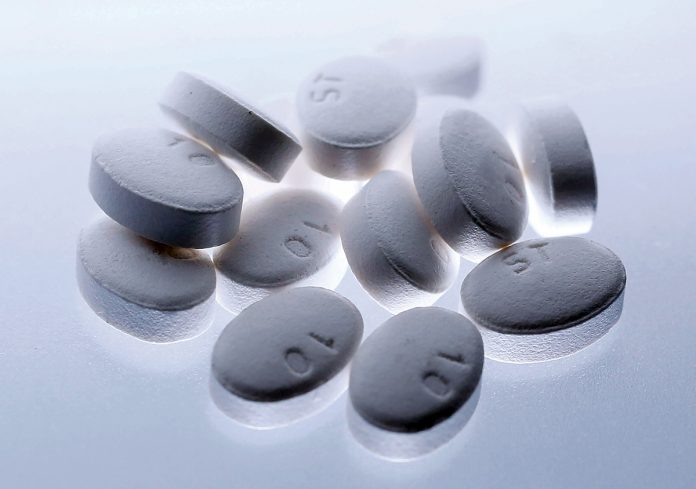 PROVIDENCE – More than two dozen Rhode Island cities and towns are expanding their lawsuits over the opioid crisis to target the nation's largest drugstore chains, including one that's close to home: CVS Health Corp.
 Lawyers representing numerous municipalities in Rhode Island, and many more across the country, in recent days have amended their lawsuits in an Ohio federal court, adding Woonsocket-based CVS Health, Rite Aid Corp., Walgreens Boots Alliance Inc. and Walmart Inc. to the long list of defendants who are accused playing a role in creating the opioid epidemic. 
When the lawsuits were initially filed last year, the defendants included drug manufacturers and wholesale drug distributors. The lawsuits allege the companies failed in their duty to protect the public under the Controlled Substances Act of 1970 and paved the way for a dramatic increase of overdose deaths across the country. 
Government leaders have said the aim of legal action is, in part, to obtain some financial relief as they try to address the crisis. 
CVS, Rite Aid, Walgreens and Walmart are being added to the lawsuits after the plaintiffs – under the order of a federal judge – were allowed to examine a government drug-reporting database that tracked the manufacturing, sales and shipments of controlled substances, according to Anthony J. Majestro, a West Virginia lawyer who is among a group of attorneys hired by several Rhode Island communities. 
The drugstore companies "didn't live up to their duties" to protect the public, Majestro said Monday.
Walgreens and Rite Aid declined to comment on Tuesday, citing pending litigation. Walmart did not immediately respond to a request for comment. 
CVS said it took steps to prevent problems with controlled substances, such as implementing stringent procedures for its pharmacists to carefully evaluate prescriptions for controlled substances before filling them. 
The company has also made efforts to educate its customers about the dangers of drug abuse and has increased access to the overdose-reversal medication, naloxone, according to CVS spokesman Michael DeAngelis.  
"CVS Health is committed to the highest standards of ethics and business practices, including complying with all federal and state laws governing the dispensing of controlled substance prescriptions," DeAngelis said in an email, "and CVS is dedicated to helping reduce prescription drug abuse and diversion."
The stakes of the legal battle could be massive. 
Since last year, the Rhode Island cases have been consolidated with the federal lawsuits of more than 1,500 municipalities, counties and other entities into a case known as the National Prescription Opiate Litigation. A trial is expected to take place in October in the U.S. District Court Northern District of Ohio. 
As of Thursday, expanded defendant lists were filed in cases brought by Barrington, Bristol, Central Falls, Cranston, Charlestown, Coventry, Cumberland, East Greenwich, Foster, Hopkinton, Jamestown, Johnston, Middletown, Narragansett, Newport, North Kingstown, North Providence, Pawtucket, Richmond, Smithfield, South Kingstown, Warwick, Westerly, West Greenwich and West Warwick. And Majestro said there might be more municipalities taking action, noting that his group of attorneys represents 597 plaintiffs in opioid lawsuits. He said plaintiffs have until March 16 to file amended complaints.  
The wholesale drug distributors listed as defendants in the lawsuits include: McKesson, Cardinal Health and AmerisourceBergen Drug Corp. 
The manufacturers listed as defendants in the lawsuits include: Purdue Pharma LP; Endo Health Solutions Inc., Teva Pharmaceutical Industries Ltd. and its subsidiary, Cephalon; as well as Allergan, Activis and Watson Pharmaceuticals; Johnson & Johnson and its subsidiary Janssen Pharmaceuticals. 
In addition to the drugstore chains, the new defendants in the Rhode Island cases included: 
Omnicare Distribution Center LLC, which was bought by CVS in 2015

 

Eckerd Corp., a subsidiary of Rite Aid.

SpecGX LLC, a subsidiary of another defendant, Mallinckrodt PLC

Par Pharmaceutical Inc., a wholesale pharmaceutical distributor

KVK-Tech Inc., a manufacturer of generic prescription opioids
William Hamilton is a PBN staff writer. Email him at Hamilton@PBN.com