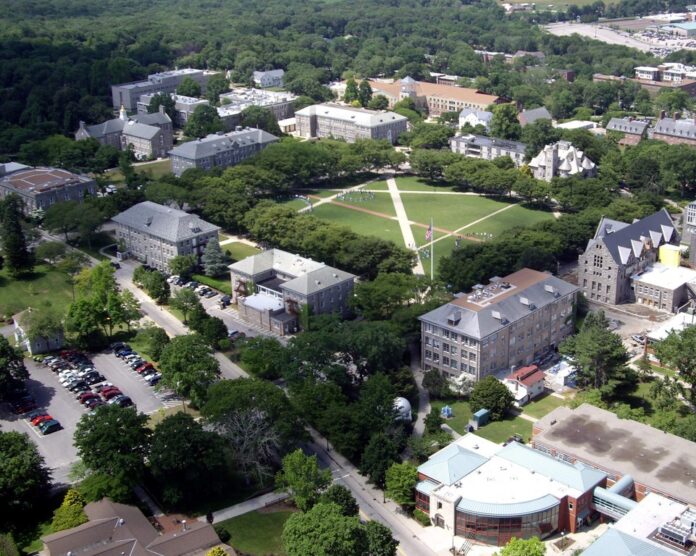 WARWICK – Students attending Rhode Island's public colleges and university may need to dig a little deeper in their pockets to pay for tuition next year.
At its quarterly meeting at the Community College of Rhode Island Wednesday night, the R.I. Board of Education approved proposed tuition increases for CCRI, Rhode Island College and the University of Rhode Island for the 2021 fiscal year.
The board's vote may not mean the tuition increases will take effect, R.I. Office of the Postsecondary Commissioner spokesperson Jhanay Davis said Thursday afternoon in an email to PBN, noting that the Office of Management and Budget will review the proposed increases and Gov. Gina M. Raimondo may submit them as part of her budget proposal next year.
"These increases are no different from any other state budget request, as it is ultimately the General Assembly's decision as to what will be included in the budget for next fiscal year," Davis said.
In a memo to the board from R.I. Acting Postsecondary Education Commissioner Ronald Cavallaro, Rhode Island College would see the largest increase in in-state tuition and mandatory fees based on percentage, jumping 7.1% to $10,620, an increase of $681 from fiscal 2020 levels. RIC only asked to increase its in-state tuition.
URI is proposing a 4.1% increase in in-state tuition and mandatory fees to $12,922, a $438 jump from the 2020 fiscal year, and a 2.8% rise in out-of-state tuition and fees, or $892, to $32,578.
CCRI is asking for a 3.4% increase in in-state tuition and fees, or $160, to $4,860 for the 2021 fiscal year, and a 3.1% jump in out-of-state tuition and fees to $12,938, an increase of $394.
In his memo to the board, Cavallaro said Raimondo set a goal in 2016 ensuring that 70% of Rhode Islanders will hold a postsecondary degree or certificate by 2025. Despite recent reinvestments the state has made, Cavallaro said "additional revenue is needed" to support high completion rates, eliminate "persistent" equity gaps, produce additional graduates in "high-demand/high-wage" fields, and make sure Rhode Island stays competitive within New England and across the country.
In an emailed statement Thursday, R.I. Council on Postsecondary Education Chairman Timothy J. DelGiudice said the council and the board realizes that any increase in tuition would be an additional expense impacting "all students."
"We do not take that lightly, so we worked hard to make sure the increases were as modest as possible," DelGiudice said. He also noted that RIC remains "one of the most affordable four-year institutions among its peer institutions" and CCRI remains "below the maximum Pell Grant amount available to students" despite the increases, and Rhode Island students are eligible to apply for the Rhode Island Promise scholarship at CCRI.
James Bessette is the PBN special sections editor. Email him at Research@PBN.com.

Want to share this story? Click Here to purchase a link that allows anyone to read it on any device whether or not they are a subscriber.