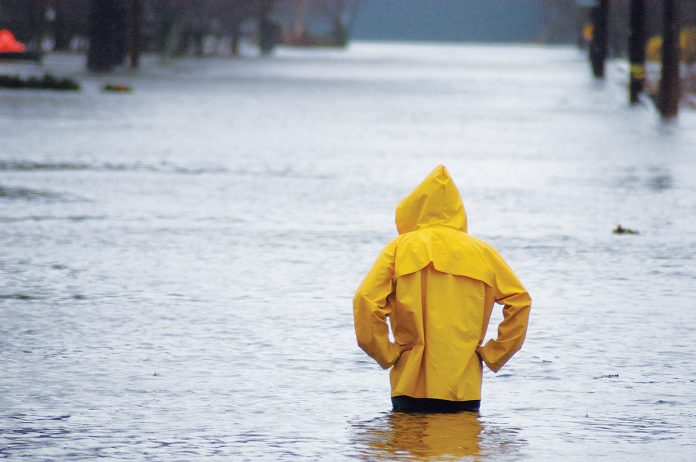 PROVIDENCE – Rhode Island properties failed to realize $44.7 million in increased value due to tidal flooding from rising seas from 2005 to 2017, according to a new report from the nonprofit First Street Foundation and Columbia University released Tuesday.
"Each time we analyze a new state we see the same phenomenon," said Jeremy R. Porter, a Columbia University professor and First Street Foundation statistical consultant, in a statement. "Increased tidal flooding leads to a loss in home value appreciation. As sea level rise accelerates, we expect the corresponding loss in relative home value to accelerate as well."
First Street Foundation said that the hardest hit municipality in Rhode Island was Westerly, with the Misquamicut and Watch Hill areas combining for $6.3 million in affected value alone, followed by Warwick at $4 million in affected value and Newport at $2.8 million in value.
The report said that in New England, flooding from sea level rise impacted $403.1 million in relative home value, impacting Massachusetts the hardest at $273.4 million of relative value.
"It's not just property lot flooding that leads to home value loss. Persistent flooding of nearby roads has a significant impact as well," said Steven A. McAlpine, head of data science at First Street Foundation. "Road flooding affects commutes and school bus access, and because it's on display for everyone to see, it can give an area a negative reputation. In New England, winter flooding can create sheets of ice on roadways, adding another, dangerous consequence to street flooding."
The study has also yielded a tool for consumers that provides a projection of property value loss due to sea level rise and flooding over the next 15 years at FloodiQ.com.
Read the first part of PBN's 2018 series on Rhode Island's vulnerability to coastal flooding here.