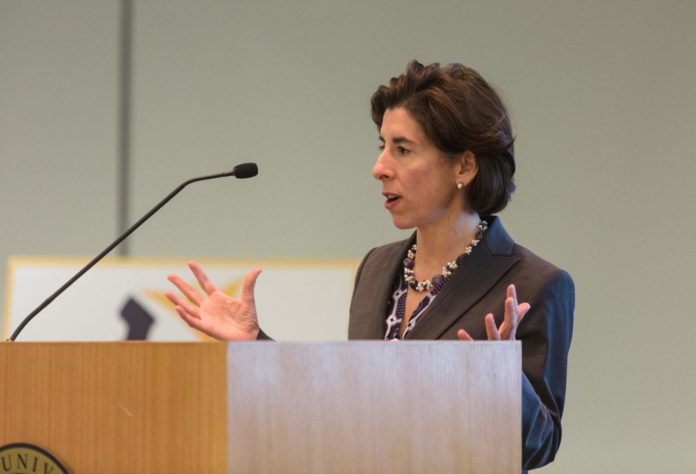 NARRAGANSETT – At a pavilion at Scarborough State Beach, Gov. Gina M. Raimondo signed an executive order Monday to cut down on plastic litter that, she said, "often ends up in Rhode Island's waters."
The "Tackling Plastics" executive order seeks to eliminate plastic litter – such as grocery bags, bottles, cups, straws, six-pack rings, and balloons – both on land and in coastal waters. The governor said she wants to "ensure a greener future for our kids."
The order calls for a task force that will:
Encourage the "financial and market factors" needed to support reducing and recycling plastics.
Develop "non-regulatory" recognition and incentive programs, potential legislation, and regulations to eliminate sources of plastic pollution.
Support and build on the "Zero Plastics Initiative" with the Rhode Island Marine Trades Association, and to build on the state's existing recycling programs.
Educate Rhode Islanders on "the importance of and means to reducing and recycling plastics."
The governor plans to appoint members to the task force later this summer with the goal of getting its recommendations to her by early next year.
Through the initiative, Raimondo said in a statement, "we will collaborate with all stakeholders – environmental advocates, industry, large retailers and small businesses, communities, municipalities, the General Assembly and state agencies – and innovate for sustainable solutions, technologies, and alternatives to enable consumers and businesses to change their behavior."
Scott Blake is a PBN staff writer. Email him at Blake@pbn.com