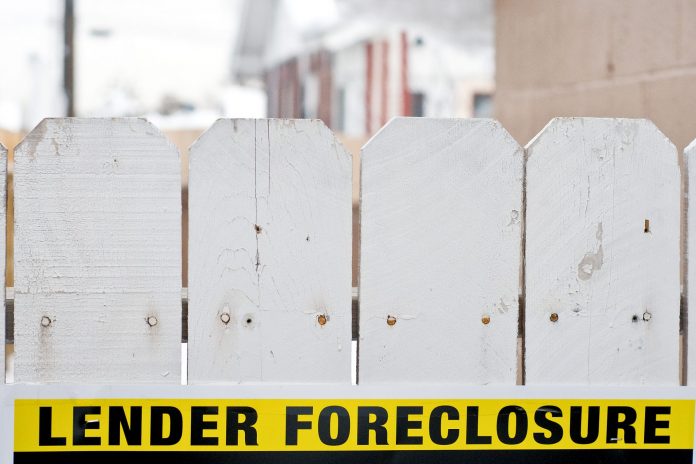 PROVIDENCE – The share of mortgaged homes that have negative equity in Rhode Island in the first quarter of 2019 was 6.1%, a decline from 6.8% one year prior, according to a report from CoreLogic Thursday.
A mortgaged home in negative equity, or when the value of a mortgage is greater than the value of the mortgaged house, is also known as underwater.
The report said that the average equity gain on a mortgaged property in the Ocean State year over year in the quarter was $8,623.
In the United States, the share of underwater mortgages in the first quarter was 4.1%, with the average mortgaged home gaining equity of $6,438 year over year.
Rhode Island's negative equity rate was the second highest of the four New England states in the report behind Connecticut (9.3%). Data for Maine and Vermont was not available.
The negative equity share in Massachusetts was 3.8% in the first quarter. In New Hampshire, it was 4.4%.
Average year-over-year equity change in New England in the first quarter:
Massachusetts: $13,556
New Hampshire: $11,395
Rhode Island: $8,752
Connecticut: -$1,336
The smallest negative equity share of states in the report was in Washington at 1.5%. The largest year-over-year average equity gain took place in Nevada, increasing $21,030. The largest decline in the average equity of a mortgaged home in that time in the U.S. was in North Dakota, where the average equity of a home dropped $16,350.
"A moderation in home-price growth has reduced the gains in home-equity wealth and will likely slow the growth in home-improvement spending in the coming year," said Frank Nothaft, chief economist for CoreLogic in the report. "For larger remodeling projects, homeowners often choose to cash-out some of their home equity through a first-lien refinance or placement of a second lien."
The full report may be viewed online but may require free registration.
Chris Bergenheim is the PBN web editor. You may reach him at Bergenheim@PBN.com.