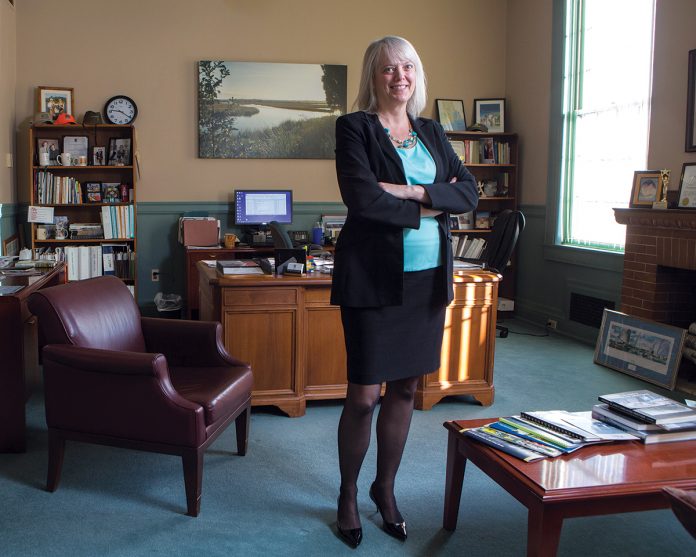 PROVIDENCE – Rhode Island has received nearly $22 million in federal grants for drinking water and wastewater improvement projects, the U.S. Environmental Protection Agency announced Thursday.
The money went to the Rhode Island Infrastructure Bank, which will work with state agencies to fund local projects that address "high-priority water quality and health-based concerns," the EPA said.
Of the nearly $21.9 million awarded to Rhode Island, about $11.1 million is designated for the Drinking Water State Revolving Loan Fund – used to improve drinking water treatment, fixing leaky or old pipes, improving sources of water supply, and replacing and constructing water storage tanks.
In addition, about $10.8 million is designated for the Clean Water State Revolving Loan Fund – used to construct municipal and decentralized wastewater treatment facilities, control sources of pollution, and protect estuaries, among other purposes.
The R.I.Department of Environmental Management and the R.I. Department of Health will oversee engineering and construction aspects of the projects, while the Infrastructure Bank is the financial manager of the funds.
The EPA provides the grants to all 50 states and states contribute an additional 20 percent.
"Rhode Island can leverage this much-needed EPA grant money to fund a wide array of projects to improve the vitality of our state's waters," said Janet Coit, director of the R.I. Department of Environmental Management.
Our department "is grateful to [U.S.] Senator Jack Reed and our entire congressional delegation for fighting to maintain robust funding of these critical grants," Coit said.
Since 1987, the grants have provided more than $160 billion in financial assistance, used for about 52,000 projects, according to the EPA.
"Communities across Rhode Island will enjoy cleaner water and make important infrastructure upgrades thanks to this funding," said Alexandra Dunn, the EPA's New England regional administrator.
"These low-cost loans further EPA's commitment to ensuring American communities have access to clean water, safe drinking water, and the infrastructure necessary to support local needs," she added.
Scott Blake is a PBN staff writer. Email him at Blake@pbn.com.