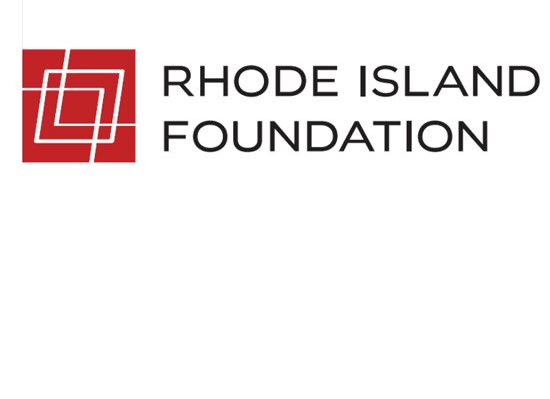 PROVIDENCE – With the aid of a 22-person task force of experts and stakeholders, the Rhode Island Foundation has set a course to chart the future of education in Rhode Island.
While the Providence-based nonprofit group, which counts Pre-K through grade 12 education as one of its four core focuses, began planning for such a group in fall 2017, foundation President and CEO Neil D. Steinberg told Providence Business News Thursday the recent Rhode Island Comprehensive Assessment System prompted him to make public those plans earlier than originally scheduled.
Students sat for the exam in the spring 2017 semester and exam results were released Nov. 29. While this represents the state's first implementation of the Massachusetts-designed exam, the RICAS scores were no "wake up call," said Steinberg, but rather "a validation of what we already knew."
Yes, he said, "there has been outrage, but no action. Now, we have to get people mobilized."
Designed to gather "a collective vision" of how to improve Pre-K through grade 12 outcomes in Rhode Island, the task force consists of members from across a broad spectrum of Island industry. Those organizations are: Impact for Education, Rhode Island KIDS COUNT, Partnership for Rhode Island, Greater Providence Chamber of Commerce, Hasbro, Annenberg Institute for School Reform, van Beuren Charitable Foundation, and Youth in Action Inc.
An op-ed penned by Steinberg regarding the task force's link to the local business community will appear in the Dec. 14  print edition of PBN.
Per the foundation, the task force has been convened to develop a "shared, inclusive, long-term vision and a comprehensive and coordinated action plan of top priorities for education."
Among its "Rules of Engagement" for task force members, the foundation requests members "leave [their] stripes at the door. You are each here because of your experience and insights, not to protect special interests."
The document also noted members include "optimists and realists."
Steinberg emphasized that the headline-grabbing scores "don't mean there aren't pockets of success [in the educational community], but we haven't seen a cohesive plan with visions and goals [showing] everyone going in the same direction."
Much of the task force's mission draws inspiration from the 1990s era education reforms set forth by the State of Massachusetts under the guidance of Gov. William F. Weld and the Bay State's former Commissioner of Education David P. Driscoll.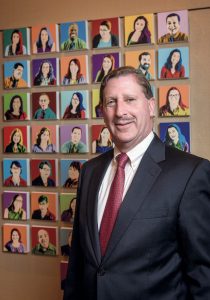 Steinberg praised the Bay State's focus on, what he called, "high standards" for Massachusetts students and a "stay-the-course [mentality]" which, over a quarter century, turned around their Massachusetts Comprehensive Assessment System scores.
"We have not done that," he said describing Rhode Island's efforts to improve educational opportunities to-date as "flavors of the moment … different strategies with different leaders."
He added: "Massachusetts is by no means perfect, but a good starting point,"
The task force is so tied to Massachusetts as a model that Driscoll has signed on in what Steinberg called a "voluntary advisory" role and the 22nd member.
A two-fold goal has been set for the task force, he explained. First, "give people hope that there is an effort to make things better" for the next generation of Rhode Islanders and spread the word. While the task force members have been set, Steinberg believes an initiative like this will bring to the fore leaders from every neighborhood looking to improve theirs and their children's quality of life.
And the foundation is drawing on recent community-based successes to ensure such an outcome. The new education task force, in the vein of the recent TogetherRI initiative, will convene five or six engagements in the early spring at which the public will be invited to express their frustrations with the state of education in Rhode Island and their ideas for improving the system.
Also in line with TogetherRI, the task force is expected to deliver a report – "the top five things we need to do to get us 80 percent of the way there," for example, said Steinberg – in June.
The latest round of RICAS testing found third through eighth grade Ocean State students' math and English language arts rates are well behind those of their Massachusetts counterparts. A 17 percentage point gap in ELA and 20 percentage point gap in math separates the neighboring New England states, according to the R.I. Department of Education
Steinberg is quick to emphasize the fact that "the goal of [the task force] is not blame" but a focus on improvement. He said that top priorities for the task force will include setting higher education standards, analyzing local management of day-to-day school operations, addressing the relationships between superintendents, principles and school committees, and addressing the disparities between urban and rural school districts.
Other local educational institutions participating in the task force are as follows: the Central Falls School department, Blackstone Valley Prep Mayoral Academy, R.I. Board of Education, R.I. School Superintendents Association, R.I. Association of School Committees, R.I. Federation of Teacher and Health Care Professionals, the Feinstein School of Education and Human Development at Rhode Island College, the R.I. League of Charter Schools, R.I. Association of School Principles, the Alan Shawn Feinstein College of Education and Professional Studies at the University of Rhode Island, Rhode Island Department of Elementary and Secondary Education, the National Education Association of Rhode Island.
Emily Gowdey-Backus is a staff writer for PBN. You can follow her on Twitter @FlashGowdey or contact her via email, gowdey-backus@pbn.com.