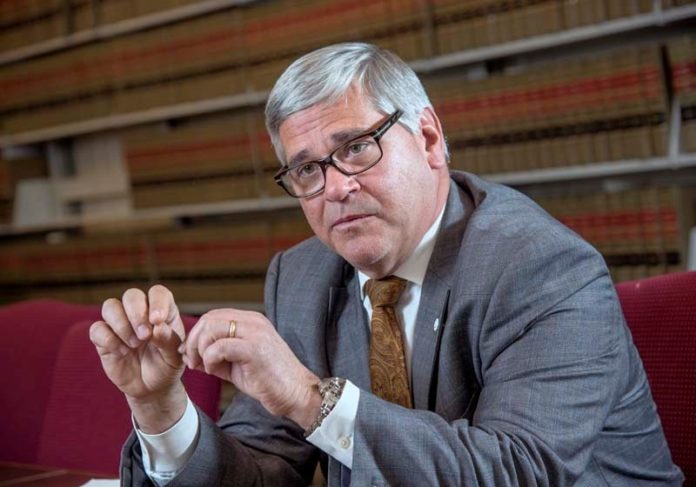 PROVIDENCE – The U.S. Justice Department has reached a settlement with Rhode Island and the R.I. Department of Corrections to resolve a lawsuit alleging that the defendants engaged in a pattern or practice of employment discrimination against African-American and Hispanic applicants for entry-level correctional officer positions, the DOJ and R.I. Attorney General's office announced Monday.
The Attorney General litigated the case and engaged in mediation with the DOJ, overseen by U.S. District Court Magistrate Judge Lincoln Almond.
The suit alleged that RIDOC's use of written and video examinations from the years 2000 to 2013 unnecessarily screened out qualified applicants.
Per the settlement, the state and RIDOC will adopt Title VII hiring practices, a federal law that prohibits employment discrimination on the basis of race, color, sex, national origin or religion. The settlement also provides for the priority hire of 18 eligible African-American claimants and 19 eligible Hispanic claimants. The settlement also provides $450,000 to compensate claimants affected by the hiring practices. Those affected will have an opportunity to comment on the terms of the settlement at a fairness hearing not yet scheduled.
The original DOJ suit sought 107 total priority hires.
"This settlement resolves a significant legal and financial issue for the state, and allows the Department of Corrections to move forward with confidence in its hiring process," said Attorney General Peter F. Kilmartin.  "I commend the attorneys who worked on behalf of the State in this case."
The settlement is subject to court approval.
Chris Bergenheim is the PBN web editor.