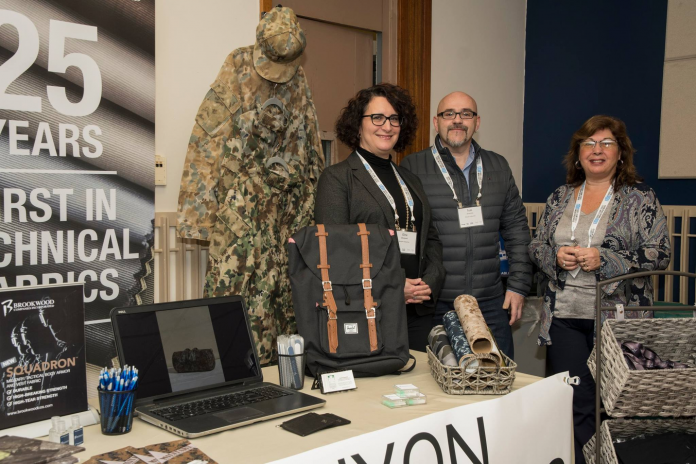 SOUTH KINGSTOWN – More than 200 people attended the first annual Academic & Textile Industry Networking Fair on Feb. 11 at the University of Rhode Island.
Textile companies from across the state gathered to exhibit their products and discuss hiring needs.
The free event was a collaboration among the Rhode Island Textile Innovation Network, the URI College of Business and the URI Business Engagement Center. The Rhode Island Textile Innovation Network is a project of Polaris MEP, with support from the R.I. Commerce Corp. and Real Jobs Rhode Island.
Speakers included URI President David Dooley, members of the congressional delegation, and faculty and alumni from URI's College of Business and department of textiles, merchandising and design.
The event was held at the URI Memorial Union Ballroom.
Susan Shalhoub is a PBN contributing writer.