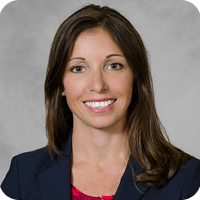 PROVIDENCE, RI (August 27, 2018) – Savings Institute Bank & Trust recently announced the promotion of Cristina Feden from Vice President to Senior Vice President. Cristina is a Commercial Loan Officer at the Bank who serves the greater Rhode Island area.
"It's a pleasure to announce that Cristina has been promoted to SVP. Cristina is a devoted employee who is a champion for our customers and has helped the Bank to succeed in expanding its footprint throughout Rhode Island," stated Kenneth Martin, SVP and Chief Lending Officer, Savings Institute Bank & Trust.
Cristina provides commercial lending services to all of Rhode Island and southeastern Massachusetts. She has more than 15 years of banking experience, including significant C&I and Real Estate lending expertise and is an active member of her local community, serving as Treasurer of her town's elementary school's PTO. She also sits on the Boards of the Rhode Island Bankers Association and Ocean State Business Development and is a member of the 2018 Xi II Class of Leadership Rhode Island. Cristina holds a Bachelor of Science degree from the University of Richmond and an MBA from the College of William and Mary. She resides in Cowesett, RI with her husband, Jeff, and two children, Aubrey and Preston.
Savings Institute Bank & Trust headquartered in Willimantic, Connecticut offers branch locations throughout Rhode Island and eastern Connecticut. With $1.6 billion in assets, the Bank is a full service community-oriented financial institution dedicated to serving the financial service needs of consumers and businesses since 1842.