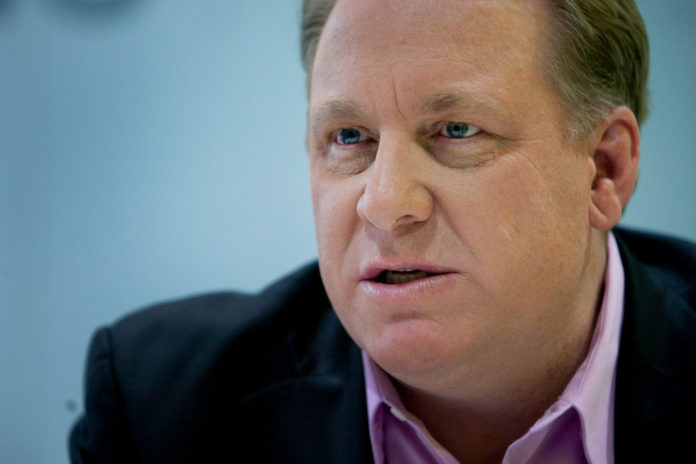 PROVIDENCE – Former Boston Red Sox pitcher and failed video game entrepreneur Curt Schilling took to the Facebook streets this weekend to announce plans to enter the political arena, including an eventual run for president.
Boston.com reported Schilling's political aspirations.
Schilling, of Medford, who won the World Series with the Red Sox in 2004 and 2007, said he wants to first run for state office, before running for president.
"I am going to run, soon," Schilling wrote in a Facebook comment Sunday.
"[S]tate office first, white house in 8 years," he added, "or 4 if by some amazing illegal event this country elects another Clinton."
Schilling has been highly critical of Democrat Hillary Clinton's presidential run. He is a supporter of Republican Donald Trump.
Schilling's failed 38 Studios LLC video game venture left taxpayers on the hook for a $75 million loan guarantee. Col. Steven G. O'Donnell, state police superintendent, and Attorney General Peter F. Kilmartin said last month that there would be no criminal charges filed as a result of an investigation into 38 Studios. Civil litigation is still pending.
A Schilling detractor called him an expert on fraud in the Facebook thread.
"Because? Your dumb ass state offered my company a bond to move there? You dumbasses elected and continue to elect inept, corrupt and ignorant public officials? Because I invested 50m of my own money in my company?" Schilling responded. "I get it though. 12 years later and you're still not over the biggest choke in sports history. Let me help ya out."
He then posted a photo of his 2004 World Series ring, based on an assumption that the detractor was a New York Yankees fan.