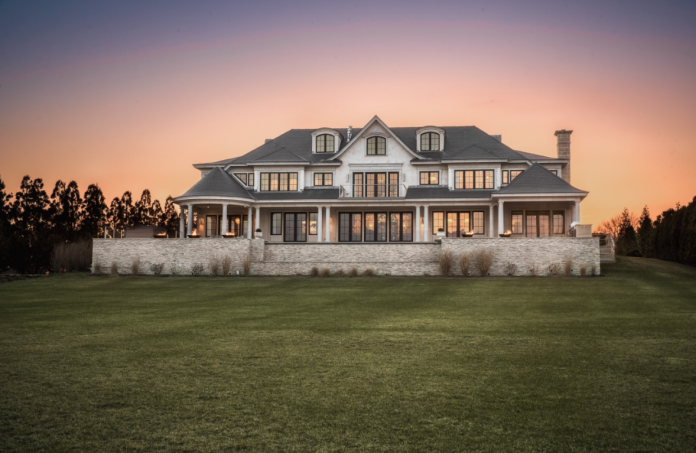 NARRAGANSETT – New to the market at $18.2 million, the most expensive residential listing in Rhode Island occupies a portion of the former Whitehall Estate, a sweeping oceanside estate once owned by the inventor of the headache and stomach powder Bromo-Seltzer.
On a nearly 2-acre portion of the original Whitehall land, the newly constructed house called "Sea Grace" is listed by Mott & Chace Sotheby's International Realty.
It covers 11,257 square feet of interior space and has five bedrooms and seven bathrooms, according to the listing. The home has a limestone terrace facing the ocean, an infinity pool and modern amenities.
The house is constructed in a Beaux-Arts style.
Mary MacDonald is a staff writer for the PBN. Contact her at macdonald@pbn.com.