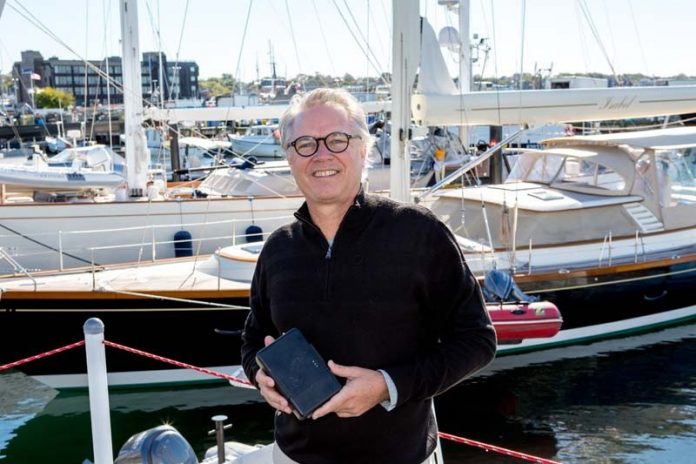 NEWPORT – Siren Marine, a maker of boat-tracking and -monitoring devices in Newport, and marine insurance specialists Hilb Group New England in Warwick have joined for a program called HarborGuard+Siren Marine, designed to benefit each other's customers while promoting their mutual business interests.
Under the program, Siren Marine will offer its Siren MTC, or monitor/track/control, device and annual service to Hilb Group HarborGuard insurance customers at a discounted rate. In addition, Siren Marine will provide introductory access to the SirenFleet management portal – normally a $2,500-a-year license fee – and access to Tier 1 fleet support.
In return, Hilb Group will offer its customers up to a $250 credit for each boat insured under its HarborGuard program that is equipped with a Siren MTC system and an active Siren Marine subscription. The insurance credit will be issued annually, for as long as the insurance policy and Siren Marine subscription plan are renewed.
The program was tailored for fleet operators, boating schools, sailing clubs and charter boat fleets.
"When you consider the steep discounts Siren Marine is providing and combine them with the insurance credit we are offering our customers, it's like they are getting the Siren MTC for free," said Randy Carnahan, executive vice president for Hilb Group New England.
"The ability for customers to monitor and track their vessels will help reduce technical issues, damage, and costly downtime, and prevent small problems from becoming large ones," he said. "From an insurance perspective, preventing accidents and claims before they happen is good business for everybody."
Siren Marine founder and CEO Daniel Harper added: "We are proud to be working closely with Hilb Group to make the benefits of Connected Boat technology more affordable and accessible to the fleet and charter industry. Much like our Siren Marine team, Hilb's Marine Group was founded by experienced mariners who understand the boating business and the specific needs of its clientele."
Scott Blake is a PBN staff writer. Email him at Blake@PBN.com.