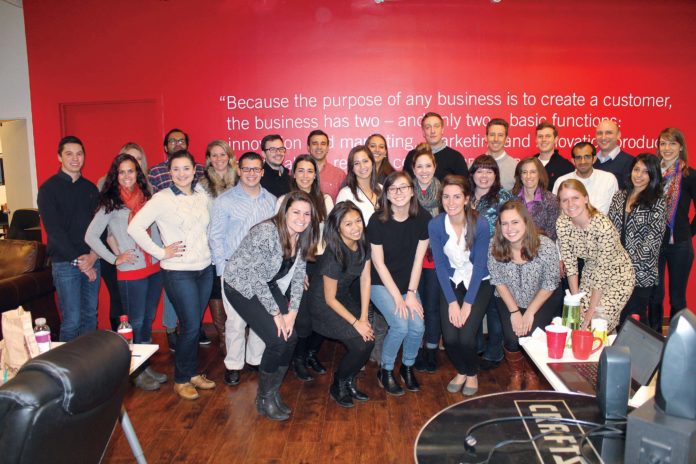 Employees in R.I.: 42
Founder and Managing Partner Chris Ciunci
Questions answered by: Alethea Saccoccia, human resources manager
What three words best describe your staff? Hardworking, passionate, fun.
What employee benefit is the most popular among staff members? Employees really appreciate our 100 percent health insurance coverage.
How do you encourage employee engagement? By allowing employees to take ownership of projects and inject their creativity and passion into the company.
What won't you tolerate in the workplace? Negativity – a negative attitude doesn't go very far with our staff or clients.
What's the biggest challenge you face in creating a positive workplace with loyal employees? Keeping up with our growth.