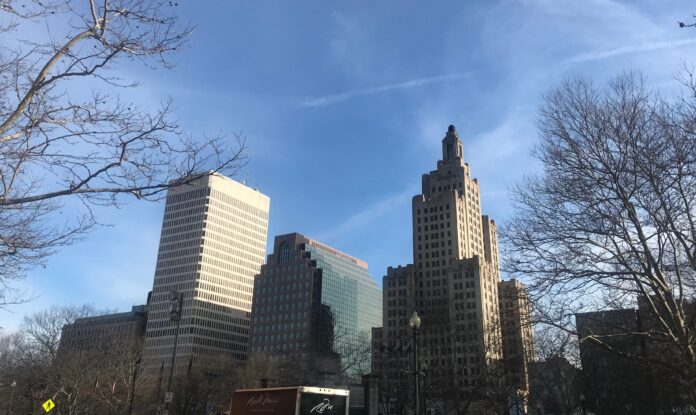 PROVIDENCE – S&P Global Ratings has upgraded the city's general obligation debt rating to a BBB+ from a BBB, Mayor Jorge O. Elorza announced Wednesday.
The ratings agency also improved the long-term rating on the Providence Public Building Authority's lease-revenue bonds to BBB from BBB-, and raised the long-term rating for Providence's moral obligation debt, including the redevelopment agency's certificates of participation, issued for the Port of Providence to BB+ from BB.
"The upgrade reflects progress the city made to its financial profile, correcting structural imbalances in its budget, with a trend of three years of at least balanced operations and our continued expectation that these results will continue," S&P Global Ratings credit analyst Christian Richards said in a statement. "This is reflected in improved reserve levels. However, we believe the city continues to face long-term budgetary pressure from its retirement obligations, which are likely to have increasing costs over the longer term and potentially constrain upward rating movement."
S&P also said it expects city management to continue to revise budgetary assumptions and practices. The organization does not expect to change the city's rating over a two-year outlook period.
"Standard & Poor's recent bond rating upgrade signals that Providence continues to move forward through our commitment to responsible financial management," Elorza said in a statement. "We are a city on the rise and leading financial institutions have taken notice. While we still have challenges before us, we'll continue to closely monitor our finances and [work] to keep the momentum going."
While the ratings for the city were positive, S&P also noted there is still some concern about the city's financial situation.
"It is also our view that Providence has limited budgetary flexibility to address these obligations," the report said. "This is due to the city's weak reserve levels and limited capacity to generate additional revenues or materially cut expenditures to incorporate into the budget any significant increase in fixed costs. Additionally, while it continues to see private development – we note the significant increase in permit fees and departmental revenues – we also believe the city remains vulnerable to adverse economic conditions."
In another announcement Wednesday, S&P said it had assigned an AA- underlying rating to the Narragansett Bay Commission, Rhode Island's 2019 Water Infrastructure Finance and Innovation Act Loan and affirmed an AA- underlying rating of NBC's outstanding wastewater bonds. NBC's 2008A wastewater system revenue refunding bonds were affirmed at a AAA/A-1+ rating, S&P noted.
Chris Bergenheim is the PBN web editor. You may reach him at Bergenheim@PBN.com.

Want to share this story? Click Here to purchase a link that allows anyone to read it on any device whether or not they are a subscriber.